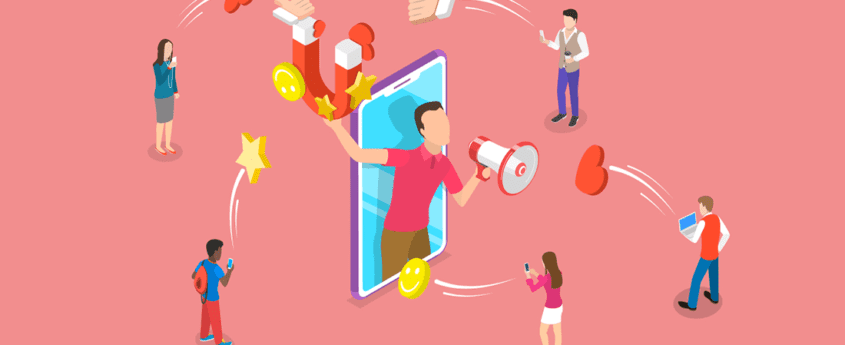 Changes in the Face of Influencer Marketing: The Rise of Micro-Influencers
Everybody wants their brand to gain the attention they think it deserves.
Ultimately it is this attention that will decide the future of the brand.
You must already know that influencer marketing can work charms on improving your brand name, but do you know exactly how to be in the limelight, for all the right reasons and amongst the right kind of people?

Well, here's an article that will talk about influencer marketing and how things have changed and evolved since it was introduced to us on all the major social media platforms.
Influencers are individuals who are highly capable of drawing attention towards themselves and thus driving the purchasing decision of the many people they can reach out to.
There are various factors that raise a regular person to become an effective influencer, such as knowledge, talent, rapport with their audience, what they have to offer, etc.
Getting in touch with influencers will surely drive more traffic to your site, and may even encourage sales. There is no way that you can deny the effect that various influencers on social media pages have on people.
By 2020, influencer marketing is projected to become $10 billion industry, since 63% of brands plan to increase their budget for influencer marketing.
(Source: <https://99firms.com/blog/influencer-marketing-statistics/)
That being said, the belief that the higher the number of followers an influencer has, the more people they will be able to reach out to is not as true as it used to be.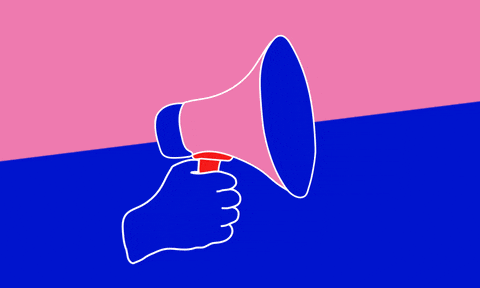 As mentioned before, various factors affect influencers, the brands they promote, and the response businesses receive.
Say your business makes a profit on selling tennis racquets. If the influencer you've picked is into fashion and makeup and has followers who are interested in the same niche may not be interested in looking at tennis racquets. Even when this influencer has a higher number of followers, since they are not related to the niche that you are supposed to target, the response from their page and effort will be less.
Instead, reaching out to an influencer who has expertise in sports, nutrition, or any related field, with followers who would potentially inquire about the product that they are intrigued by, shall generate the leads you expect.
Only with proper research, will you gain the results.
Today, focusing on multiple aspects related to particularly influencer marketing is crucial.
One of the first things that must be considered is the niche that is covered by your favored influencer. Their voice, thoughts, opinions, and the kind of people they appeal to will determine whether your brand matches their style and if they will be able to promote you the desired way.
Take a look at some of the influencers who cater to particular niches:
Marta Pozzan, owner of @martapozzan on Instagram, is a name that promotes big brands, like Bulgari and Kenzo, and globe-trots from one fashion week to another.

Ayesha Billimoria runs her @fitgirl.india page, promoting her fitness and is loved by 41.3k people.

Adri @sortofobsessed is for sure a little obsessed with skincare and beauty and shares her routine along with products that can help people with various skin types.
On the contrary, giving influencers the freedom to use their storytelling technique to send viewers your way, may as well work in your favor. For this to work, though, you must be clear as to who your target audience is, and only then can you begin to find which influencer would be best suitable for your conversion rate.
Influencers are known to have built a tight relationship with their followers. Now, this holds especially true when the number of followers is less.
Think about it…
For one person to be connected online to 10,000 followers should be manageable, but for that one person to form a connection with, say, a couple of ten thousand followers might be tough.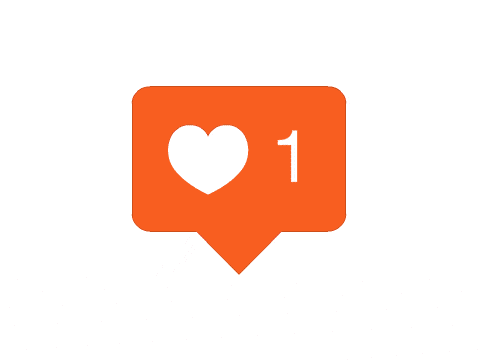 Linking and replying to comments, checking their messages, and overall being able to please such a large number of brains has to be difficult to manage. Also, there might only be a few traits or aspects that each follower is attracted to in an influencer or their page, so posts that are not related to their liking, might not appeal to them.
So, these influencers with comparatively lesser number of followers, are they any good? Do they help you publicize your brand?
That's the question running around in your mind, isn't it? Maybe you're thinking that using micro-influencers is counterintuitive.
For those of you who might not know the stats related to the number of followers that micro-influencers have, here it is: 10,000 to 50,000.
Take a look at some of the benefits of micro-influencers, and your faith in them shall rise in their reach:
1. Higher Conversion and Engagement:
You must have heard the influencers in their prime saying, "Like, Share, Comment." This encourages their already interested followers into taking action of the post these micro-influencers have put up. Once viewers click on the link, your brands' conversion rate increases, and so does the ROI.
Of all the micro-influencers out there, half their population posts at least twice a day, and recommend products once a week!
2. They are Relatable:
It has been observed that micro-influencers are relatable in ways that celebrities are not. Leading rather simple lives, followers feel comfortable as they scroll through their feed, and look at the posts by micro-influencers. It becomes possible for them to reach out to their audiences at a more personal level, and the chances of the audience believing what the influencer is saying increases. This will indirectly create engagement with your brand as well.
Of the total population that you see on social media platforms, 61% of people believe that information given by the micro-influencers they follow is true.
3. They are Reliable:
Today, a larger number of people would rather opt to follow someone trustworthy and reliable rather than someone who is unusually popular. Yes, they may follow celebrities or named influencers, but their trust related to a promotional product would be tied to micro-influencers.
There's a trend going around these days, saying "Bigger isn't Always Better," and the statement stands true especially when we relate it to influencer marketing strategy.
Micro-influencers are capable of selling products related to any niche, due to their ability to persuade people into trying out the products they are promoting. Basically, no matter what niche your brand belongs to and what product or service you're trying to sell, you shall find a micro-influencer to increase the engagement rate for you.
If you were to calculate the engagement rate generated by a micro-influencer, then it is 7 times more than what is produced by the average of all other types of influencers, including macro and mega-influencers.
So, we're clear, micro-influencers rock when it comes to creating influencer marketing strategies, correct?
If you'd like to gain some insight on how to go about the whole process of utilizing the magic of micro-influencers, then keep reading!
Tracking the correct numbers:

What draws marketers to micro-influencers is the number of people they can reach. You must track the sales generated by a particular sales campaign by measuring the ROI and using the UTM parameters. Your ROI can be calculated by comparing two of your major campaigns. One, the engagement numbers you received by the social advertising and the second will be the set of numbers you collected from your micro-influencer campaign.

The Search for Micro-Influencers:

Let's be honest, there are only about 4 places from where you'd be able to find influencers.

Networks are the web you are supposed to go through to reach out to influencers since these networks are basically agencies tied up with them.
Database work by going to the various websites to find data that is available to be viewed by the public, to find a list of influencers that might work for you.
Google makes you do all the hard work, like typing in keywords, looking for influencers, keeping track of their information and contacts, and look for trending hashtags, amongst other things.
Marketplaces are one of the best ways to go about finding influencers since it gives you real-time information related to their performance, trends they're coming up with, etc.

Considering we're talking about micro-influencers, Google should work best to find them, because of the large scale of data openly available on it. There is a high possibility that they haven't been tracked yet.
The Compensating Tactic:

Everybody wants the money. All those great influencers out there, for sure, want to be paid big money. It might not be the same case with micro-influencers, they're a bit less expensive. The primary reason for this being that micro-influencers are highly protective of who their audience is, and do not wish to attract any unwanted attention. So, if and when an influencer decides to collaborate with you, you know you will be able to form a genuine bond with the audience that converts. You may also persuade your existing followers to check out the micro-influencers story or post in return for the job that they are getting done for you.
There are about 157 million micro-influencers that you can pick from, for your next marketing venture.
Micro-influencer marketing is a great way to organically increase your following, all because of a little effort from your end and the added benefit of the trust that these influencers have built with their audience.
Depending on how huge your brand already is, you will determine if your search for local micro-influencers or micro-influencers who have a followers base around the country or internationally.
If you take a look at the market right now, you'd see that influencer marketing is on the rise and shall keep rising until the age of digital marketing runs out, we're hoping is never.
In the end, just remember one thing, "Big things and big profits, need not be connected to big people."
Soon, everyone is going to get paid for the efforts they put into Instagramming and promoting their favorite brands, through blockchain. The scope of influencer marketing is getting bigger and brighter as we speak.