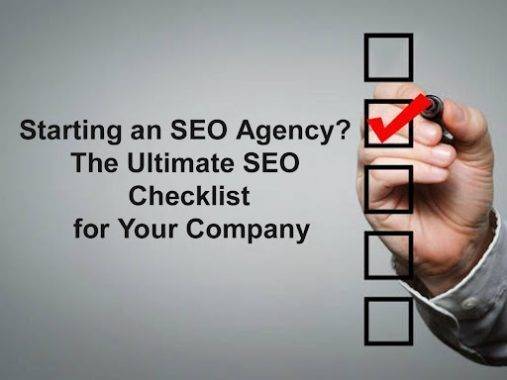 Starting an SEO Agency? The Ultimate SEO Checklist for Your Company
Are you planning to start an SEO agency to help companies boost their websites on search engines? If so, then you need a comprehensive SEO checklist. An SEO checklist for website optimization ensures that you implement all the best SEO practices. This way, you can get more traffic to your website and rank higher on Google.
The ultimate SEO checklist we present here will help you implement all the best ranking practices for your clients.
The Audit Checklist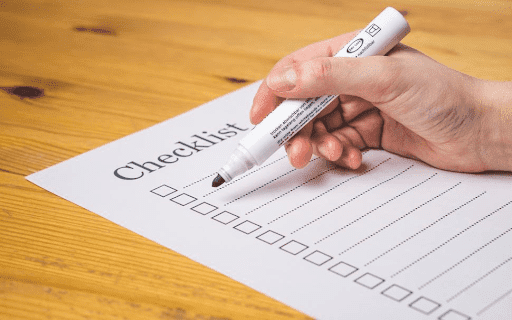 An SEO audit checklist helps you to check if the website you are working on is fully optimized for SEO or not. This is the first thing to be done while implementing SEO strategies for a website. Before getting into the details of the SEO audit checklist, you need to understand its importance. You need an audit list that is comprehensive so nothing gets missed.
A checklist is an aid you use to ensure you complete all your work without missing out on anything. It is essentially a to-do list with an inventory of things to be done to achieve a particular task. The checklist is helpful since it ensures you don't forget anything. It is also a systematic way of doing things. An SEO checklist consists of an index of things that need to be done to make a website compliant with best SEO practices.
When you are running an SEO agency and take up work for a client, the first thing to do is run an SEO audit. Careful auditing using an SEO audit checklist allows you to get an overview of how well the client's website has been optimized. Once this audit is complete, you will understand the areas where work needs to be done.
The following is an SEO audit checklist that will help you evaluate the client website to know how good or bad their SEO practices are:
Check if the site is mobile-friendly:

With a large majority of people accessing the internet through their mobile phones, a website should inevitably be mobile-friendly. This is why an SEO audit checklist has to find out if the website is optimized for mobile devices. You can do this by using the

mobile-friendly testing tool

offered by Google.

Check the site speed:

The speed at which a website opens has an impact on its SEO ranking. An SEO audit can use a speed test to check how fast a webpage is loading. A site that takes a lot of time to load is likely to see visitors move away.

Analyze keywords:

A detailed analysis needs to be done of the keywords that are bringing in organic traffic to the website. You can do this by using Google Analytics that allows you to understand which keywords are bringing in more visitors.

Analyze the competition:

Visit the competitor's website and learn more about them. Who are the competitors of your clients? What keywords do they use to bring in visitors? How is their website optimized for SEO? Understanding this will help you create an

SEO strategy

checklist

to optimize the site better.

Find Zombie pages:

A zombie page is an extra page indexed by Google. Too many such pages can affect your traffic. You should remove the zombie pages to get improved organic traffic. Find the zombie pages by simply typing site:"yourwebsite" in Google.

Check on-page SEO:

On-page SEO refers to using specific keywords on pages to generate higher traffic. On-page SEO can still bring in traffic, and an SEO audit needs to check how effectively this has been implemented.

Check for organic traffic:

There are two types of traffic for websites. One is paid and the other organic. Google Analytics can tell you how much organic traffic is being generated. This will help you set a benchmark for tracking future traffic.

Analyze backlinks:

Backlinks are essential and can help boost search engine ranking. Use a tool like Moz Pro or Ahrefs to help analyze backlinks to the website. This will help you understand the domain authority or rating that impacts the site ranking. Check for any spammy links or toxic links and remove them.

Use an audit tool:

A tool to conduct a site audit can help check how technical SEO is implemented. Tools like SEMRush and SEObility can help do a comprehensive audit and get the reports.

Track the results:

Once the audit is done, you need to track the results. Keep track of the changes done after the audit. This will help you know how much things have changed.
The Ultimate SEO Checklist
Once the SEO audit is done, you need to draw up an SEO strategy to ensure the website is properly optimized. An SEO strategy checklist needs to be created to help you implement the strategy.
We have an SEO checklist for you that will help you effectively implement your SEO strategy:
Setup Google Search Console
The first step in your SEO strategy checklist should be to use Google's search console, which is a free tool. Use the tool to identify top keywords, find errors on your website, and check the ranking.
Use Webmaster tools
Along with Google, people still use Bing. So you can use Bing's Webmaster tools to keep track of your traffic from the Bing search engine.
Setup Google Analytics
One of the most powerful tools that you can use is Google Analytics. Set it up to find out the traffic you get through Google. You can also know which pages bring in more traffic, bounce rate, page views, and other such vital statistics. Make sure to connect Google Analytics to the search console for comprehensive site statistics.
Start your keyword research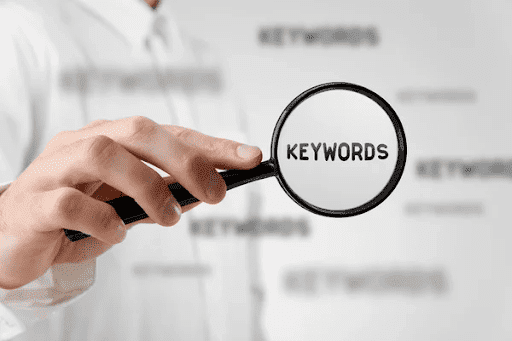 Any SEO checklist needs to use keyword research to get the best ranking for the website. Here are some tips to ensure your keyword research is effective:
Check out the keywords used by competitors to know how effective their strategy is.

Use Google suggest by typing keywords and then checking out the suggestions Google offers. This will help you find long-tail keywords.

Use Google keyword planner to do research and find the best keywords.

Use a keyword research tool like KWFinder to get detailed information on keywords. This helps you decide which to use and which to drop.

Ensure you use conversational keywords based on questions users ask from voice search tools.
Technical checklist
Technical SEO is important since it helps you find out things that are preventing your website from getting a good ranking. Here are some pointers to help you get your technical SEO right:
Ensure that the website is crawlable, meaning Google can index content properly. Use the search console to identify anything that is obstructing it.

You should check if the robots.txt uses 'noindex' to prevent a page from indexing. You can use Ahrefs audit tool to get this information.

Ensure you are using HTTPS for the site. This keeps your site secure.

Use 301 redirects so that your site gets accessed easily. E.g., whether www is used or not, it should redirect to your primary domain.

Improve website loading speed as this is most important for SEO. You can use image compression to take care of slow-loading images.

Broken links need to be fixed, as is duplicate content. This is something that prevents your website from getting traffic and needs attention.
Get on-page SEO right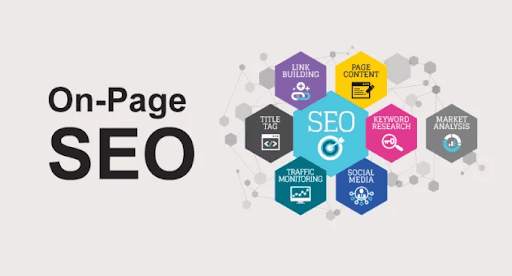 Use our proven techniques for on-page SEO to optimize your webpage better. Here are some ideas:
Try to include your main keyword in the URL.

Avoid long URLs and use short ones instead.

Use keywords in your title tag.

Use keywords in the first 100 words of your page and also in H1, H2, H3 tags.

Optimize images by using a proper filename and an alt tag describing it.

Ensure there are external links to trusted websites.

Use internal links within the website effectively.
Get the content right
Ensure content is presented correctly for better readability. Use short sentences and short paras.

Cover topics in-depth to get a higher ranking.

Make sure your content is original, written by experts, and is value-adding.

Use a table of contents.
Ultimately, the best way to implement SEO for clients is to conduct an audit and then put the SEO strategy in place. This ultimate SEO checklist we presented will help any agency implement SEO effectively for their clients.
Are you looking for a comprehensive SEO checklist for website optimization? We can help you out. Contact us to know more.