5 SEO Strategies That Google Rewards
In today's era of ever-expanding and complicated world wide web, it is inevitable to establish a (Search Engine Optimization) SEO strategy. The right digital marketing and SEO strategy give you the platform to reach your audience and mine the untapped market. The search engine giant Google is growing with each passing day. And as it evolves, it keeps updating Google ranking factors. It is beneficial, especially for small businesses to focus on SEO strategies that Google rewards in order to improve conversions.
While the traditional methods of SEO still exist and are effective, we discuss below the top 5 SEO strategies that are a MUST in your SEO arsenal right now!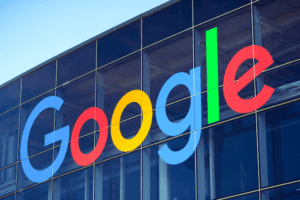 — 1. Mobile friendliness —
The number of people surfing the internet from mobile phones has surpassed the number of people using the internet from desktops.
Currently, there are 2.53 billion smartphone users worldwide (statista.com). And, the number keeps on growing. It is predicted that the number will grow to 61.2 percent.
Mobile applications and messaging applications, right since their emergence, have become the primary source to draw customer's attention and bring into the digital marketing world. And, if you are overlooking this factor, then you are essentially losing on viewers.
Here is why the mobile version of a web page is imperative –
This year (2018) the search giant rolled out its mobile-first indexing strategy. This means that Google will now also consider the mobile version for page ranking and indexing. This does not mean that the desktop version of indexing will become obsolete. However, nowadays, people tend to read and even share more content through smartphones.
Therefore, distributing content that meets the responsiveness of smartphones will be helpful in page ranking. Even the smallest and simplest of smartphones enable reading and sharing lengthy articles. Not having a mobile-first index can leave a negative impression of the brand. On the other hand, brands seizing the opportunity of mobile indexing will definitely see a rise in their page ranking.
— 2. Republishing —
Republishing is the most underutilized tactics of SEO. Ironically, it is the most rewarded technique by Google. You might be following a content calendar and curating the sensible and in-depth content. Usually, we tend to create posts with a target to write better compared to the previous one. And this content would have drawn traffic to your website and boosted your google ranking. So, why not republish across all platforms?
Implementing this technique of inbound marketing is an excellent way to expand reach and awareness. Republishing old content, if done correctly, can give you a new audience. Not all blog posts can be reshared. The key is to list down all the old posts and strategically make the decision based on metrics like conversion rates, bounce rates, backlinks generated, so on and so forth.
The entire gimmick is what you share and how you share. Additionally, sharing the similar content can arise duplicate content and consequently impact on ranking. Picking up a few portions or important points from a blog/article and republishing it can help you avoid duplicate content.
In short, republishing can expand your reach, increase brand awareness, draw the new audience, bring fresh leads and resultantly, attract revenue.
— 3. Content —
Nearly every website will have some content on their website and other marketing platforms. If you are aiming a higher rank, high-quality content has to be your top priority. Quality content refers to content that is relevant and useful to your visitors. Publishing quality content will boost your ranking while publishing quality content regularly will increase brand awareness. By sharing helpful content, you are giving users the information they are seeking even before they ask.
As high as 82 percent of viewers get a more positive impression of the company after they read company's tailored content and around 70 percent of buyers experience a connection with the brand after carefully understanding the content.
Creating relevant content educates the visitors and wins their trust. Not only is it the ideal way to get organic views but is also favorable for securing ranking on Google. Google favors that the content that is submitted leaves a positive experience and provides value to the readers. So, the answer lies in creating content that serves the purpose of users by implementing a consistent content strategy.
Moreover, including video content on the website pages as well as social media pages for optimization are the way to go. Not including video content can miss on a lot of traffic. Embedding videos across blogs, websites and other places of your digital marketing ecosystem will decrease bounce rate and increase the duration a user stays on the website. Google gives a strong weight to visual content as the visitor can see, comprehend and remember content rapidly.
— 4. HTTPS encryption —
The major aim behind SEO optimization is to bring relevant traffic by delivering compelling user experience. Whether you have an e-commerce website or a business website, users will look for security. Users will stay for long if they feel secure in sharing their personal details. Shifting from HTTP to HTTPS website will ensure site safety as well user details will be protected. Internet browser Google Chrome shows a warning when the website has an HTTP page. Ensure shifting to HTTPS as Google considers it ideally safe and secure browsing experience as well as boosts site's ranking.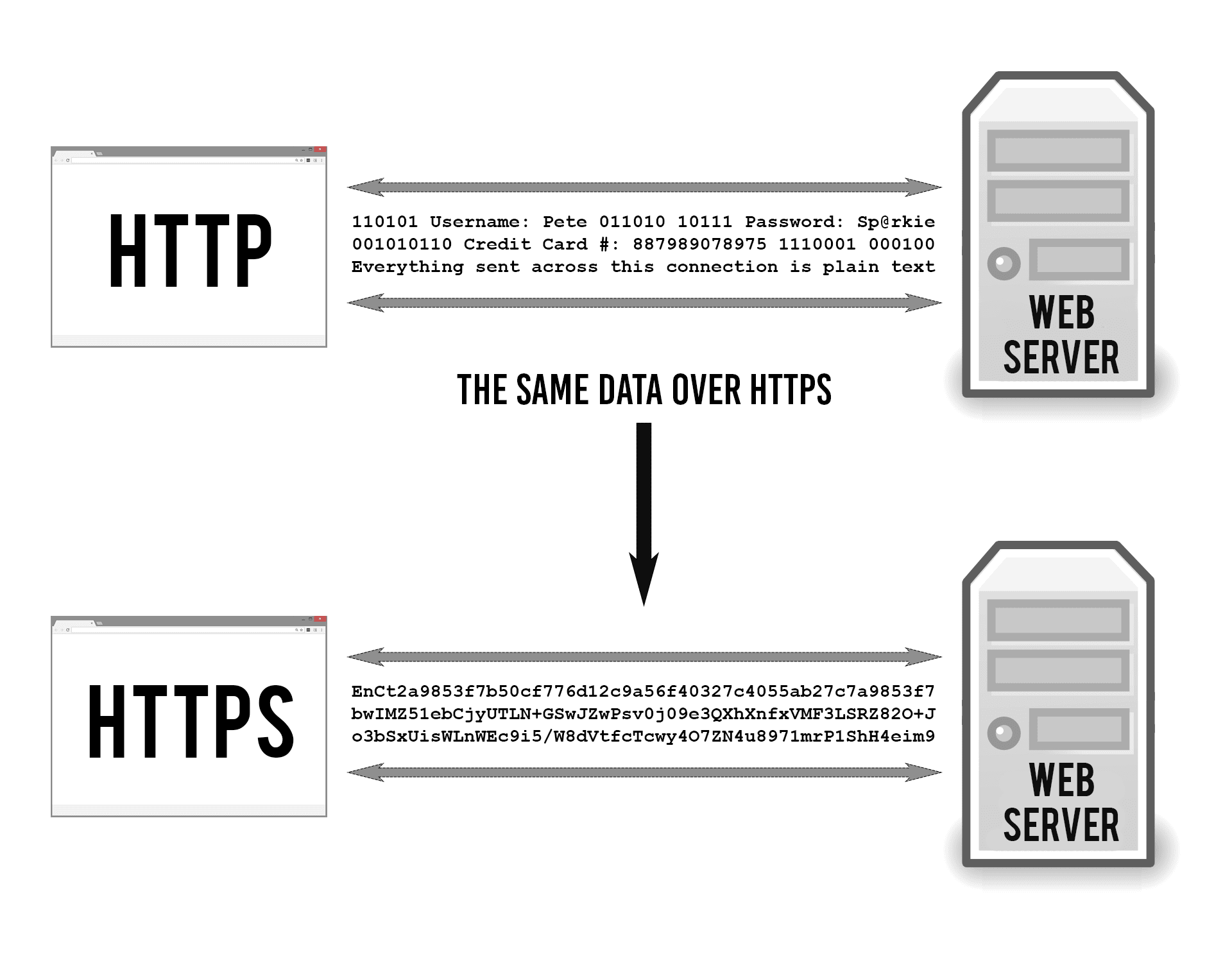 Img source: https://tiptopsecurity.com/wp-content/uploads/2017/06/WhatIsHTTPSEncryption.png
— 5.Backlinks —
Backlinks have been important for better google ranking. The two most important factors behind the rating of a website are backlinks and quality content. Google checks each link coming to its source website. Google determines the value and relevance of the backlinks based on its backlinks. It is important to have good quality backlinks.
Low quality, broken and inappropriate links do not work on google, on the contrary, can harm your website.
Further, links should be strategically added.
Relative backlinks coming from a higher domain is considered to be a quality link as per Google.
To earn authority, relevance, and value, it is inevitable to build quality backlinks. Good quality backlinks are an essential and inseparable part of SEO. To build your link score, increasing quality links coming from the same domain is important besides eliminating spammy links.
Wrapping it up
All in all, there is glute of information daily flowing on the web. And as it does, the list of factors keeps growing. However, it is worth paying attention and altering your SEO tactics for the same. Without these strategies, businesses can increase their audience but may fail to attract the relevant audience. So unlearn the old and embrace the new. That being said, utilize these super 5 strategies emphasized by Google and advance to success for 2019 and beyond.