Create your Own e-Mail Marketing Funnel
You know what every marketer wants to master?
Collecting and qualifying quality leads. Channels don't matter, whether it be local, social, or organic. The number of leads you capture at the end of the day will be your achievements.
I recently met some people who claim e-mail is dead, do you believe them? If so, then look at these 3 statistics that will melt your face:
86% of business professionals fancy e-mail when interacting for business purposes.
59% of B2B marketers say e-mail is their most effective channel when it comes to revenue generation.
73% of millennials consider the e-mail as their chosen means of business communication.
Well, e-mail is not dead, not yet!
E-mail marketing will surely die for you if you use it as the writer who wrote dialogues for the character Storm in the movie X-Men. The dialogues made the character so useless that I don't even remember her powers. If you want e-mail marketing to be successful, you need to be determined and have a strategy so that the prospect is receiving the right e-mails at the right time. Here e-mail marketing funnel comes into the picture.
E-mail being one of the best ways to market your brand gives you opportunities to expand your sales and make your online or offline business a success.
An e-mail marketing funnel is one of the ways that e-mail can help you.
In the next 5 minutes, you will understand what an e-mail marketing funnel is and how can you make a good e-mail marketing funnel.
E-mail Funnel – What it is?
A marketing funnel is a description of how a person goes from a prospect to a customer. An e-mail marketing funnel refers to the same but here we are keeping e-mail in context. It is all about how you use e-mail marketing to turn prospects into customers.
Now let me tell you the benefits of an e-mail marketing funnel.
1. It helps you acquire new leads and prospects.
A steady stream of leads and prospects is what an e-mail funnel will never fail to give you.
2. It helps you in converting leads into buyers.
Your leads will be Automatically converted to buyers. You don't have to pay anyone a penny and your business grows even while you sleep.
3. It helps you build loyal customers.
An effective e-mail funnel has the capacity to build a fan following out of your customers. Loyalty is indeed a virtue!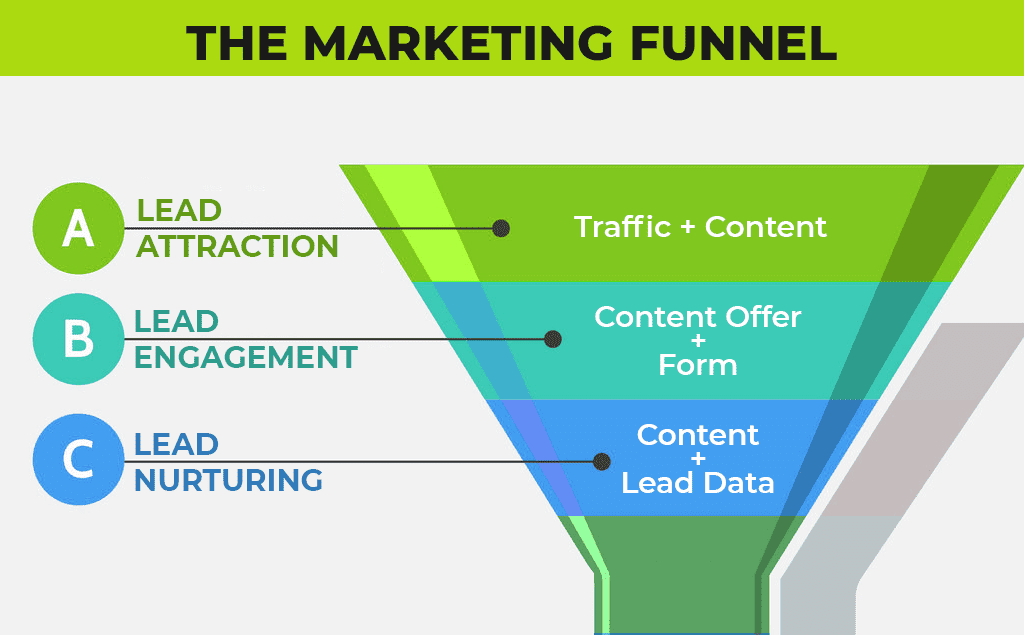 This is enough for you to get started on building an effective e-mail marketing funnel.
— Building a mailing list: —
A funnel without an e-mail list will be like Shakespeare's works on the moon with no one to admire it. So I suggest the first thing you do is make a good e-mail list.
"The number of e-mail users worldwide is projected to rise to 2.9 billion by the end of 2019."
You have to build an effective, organic e-mail list before you start sending out e-mails. This step doesn't require e-mail marketing and can be considered out of the e-mail marketing funnel, but a strategy is necessary to build it. Use opt-in forms on your website, social media, landing pages and plenty of other tactics.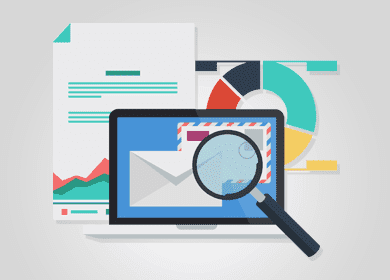 You can purchase a long list of e-mails but this method won't give you organic ones and will only put more stress on the funnel.
According to HubSpot, the average e-mail contact list decays by 22% every year, but if your list of people is already interested in your content, your business can increase exponentially.
Whether you have a short or long checklist, try to create excitement for the product among your prospects. Then create a long content that can only be accessed once an e-mail is entered. The prospects will be convinced to enter their e-mail ids once they feel that they are getting something valuable.
Host webinars and collect e-mails during the registration process. This will improve the relationship with prospective customers and give you a chance to discuss your product in an informal manner.
— Determining the initial stage: —
The first step is to create the best welcome e-mail. An automated e-mail that the e-mail funnel sends out after somebody subscribes to your list will serve as an introduction.
You can also set a few triggers when the funnel sends out the introductory e-mail.
On form submission: Send targeted e-mails to people who download specific content on your site or people who fill up a certain form. Let's say you've created an e-book. When anyone wants to download that e-book, he or she has to fill the form that demands his/her e-mail address. Now you can go on with sending them e-mails which are relevant to the e-book and your products.
To Smartlist: Create a list of conditions that, when met, trigger the sending of an e-mail. Conditions can be – A person who has visited you website x number of times, people who availed the free trial of your product, or even people who have their businesses in a certain state. A tailored set of e-mails can be sent to people who fulfill a certain condition. Here you are personalizing and e-mails are sent to people who are interested in your product.
No condition: Manually enter e-mail addresses and send e-mails without any triggers involved. Here the e-mail list that you created comes into play. If you have used my above tips to create the list then these people despite not fulfilling any condition will get e-mails as they are interested.
— Producing pleasant e-mails: —
It's time to go creative! Out of the daily e-mails that a person receives (which averages to be 121), your e-mail should be the one that stands out. Your e-mail should leave a good impression without wasting the prospects' time.
The e-mail should focus on what the customers want to know and not what you want them to know. The content is the most important part.
It's important to incorporate some branding elements. An e-mail full of flashy content might leave a bad impression and enter the spam or the promotions part of the inbox.
A lot of e-mails are opened on the phone now. The e-mails should be compatible with mobile devices. The e-mail will be deleted if it is not readable.
Use actionable language in the subject line as well as the body of the e-mail. A strong call-to-action at the end is also recommended. The outline of the action that you want the reader to take should be clear. Offer links that can help the reader to take action.
Try to make the e-mail as brief as possible.
— Converting the prospects: —
Just because you've nurtured them and readied them to buy your product, doesn't mean the job is done. Convincing them needs a bit of nudge from your side.
Once the e-mails have been sent out and you start getting the leads, prospects start noticing. Now they know you, even trust you, and are happy to buy your service.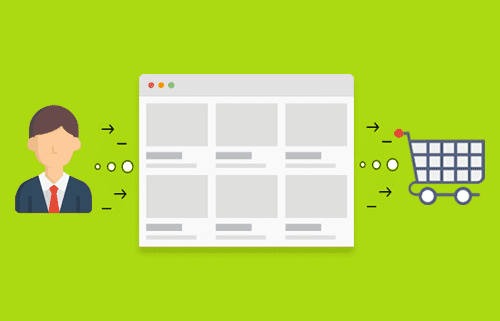 This converting stage of the e-mail marketing funnel is the nudge.
Now you need to ask them to take action through your e-mails. As the customers already trust you, they are likely to buy from you.
— Retaining the customers: —
The sale doesn't end once the sale is made. The funnel doesn't end here, it gets narrower.
A good business attracts customers and a great business is one that successfully holds its customers.
The e-mail marketing funnel can help in assisting the retained customers. In other words, you will have to nurture the customers to create opportunities to resell to your existing customers.
This stage is all about sending targeted content so that your customers can get the most out of your product.
Aim at making customers happy. A happy customer always comes back. And a really satisfied customer will bring more customers to you.
— Segmenting the audience. —
How about the breaking the mailing list you created into parts?
Do you know?
When targeted e-mails are sent to a specific persona, the click-through rate increases by 16%. 77% of e-mail marketing ROI was the result of segmenting e-mail funnels in 2015.
Break it down into smaller lists according to different personas.
You can divide them into factors like:
Industry
Job roles
Previous purchases
Content downloaded
Stage in the sales cycle
Change in engagement level
Demographic
Summarizing it all,
Lead conversion should be the top priority of your marketing list. It's easier to convert leads you already have than to go out and find new ones. A good e-mail funnel can grow sales. If your e-mail funnel isn't up to the mark, this is time to upgrade it.
An effective e-mail funnel can be a great tool for achieving e-mail marketing goals. The good part of e-mail funnel is that it's automated. It doesn't matter if you are sleeping, eating, or working. Once you have organized everything and activated all the triggers you can relax.
You can get highly qualified leads on autopilot. An optimized funnel just needs a steady stream of traffic to get sales-ready leads.