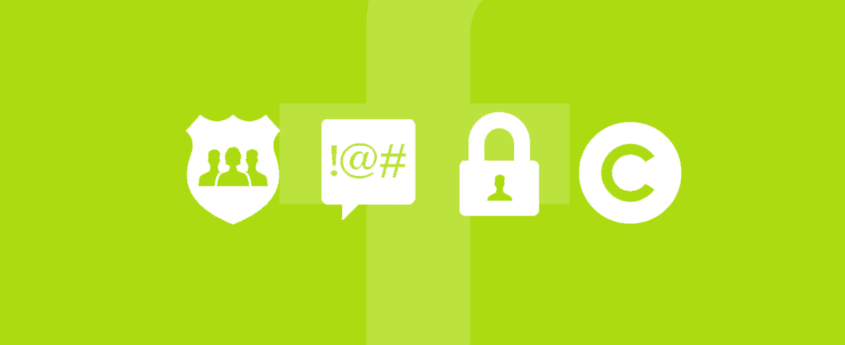 How To Build Your Brand Integrity On Facebook
What is the goal of having a Facebook page for a business? It's simple: To connect people to the brand stories that they care about. Establishing credibility and integrity on Facebook, especially in users' newsfeed is essential for the brands. As the name suggests, in their individual newsfeeds, your brand should be able to feed them values. The idea is to not only inform them, but more importantly to engage them in unique ways, by publishing original brand content regularly.
Just like Google, Facebook also keeps updating its algorithms. The social media giant keeps announcing newer newsfeed updates from time to time. They do it on one important insight – The Facebook users value brand stories that they consider informative, useful and meaningful. The idea behind the newsfeed is not to tell them the world stories, but to distribute people-created and people-led stories they find most meaningful.
Therefore, it is important for businesses and brands on Facebook to create meaningful and useful brand stories that interest their audiences and also help create a strong brand integrity on the platform.
Here are some of the core values that you should keep in mind while working toward building your brand's integrity on Facebook:
1) Meaningfulness
There are many criteria that Facebook considers in order to rank stories in the user's newsfeed. For example, they look at how meaningful each story is to the user. They also consider personal signals such as how close the person is to the story generated by the brand, would he/she want to share the story with his/her friends on Facebook, would he/she spend time in reading or watching the story, etc. And at the same time, Facebook also looks at some universal ranking signals such as overall engagement around the story (likes, shares, comments). It is, therefore, important that marketers and brands concentrate their efforts on understanding their audiences in order to generate meaningful content for them.
2) Informativeness
Another important ranking factor considered by Facebook when ranking stories in the users' newsfeed is how informative the content/story is. People want to see accurate and reliable information in their newsfeeds. They gauge the authenticity of a brand story based on whether or not it resonates with them. In their ranking algorithm, Facebook works hard to understand what is considered genuine by the users. The more genuine a content they think is seen by the users, the higher it is ranked in the newsfeed. And simultaneously, Facebook also looks at what kind of stories are considered to be spammy or misleading by its users. It helps the platform in ensuring that the users see increasingly lesser amount of such stories. Therefore, it is important for the brands and marketers to post stories that are seen by their followers as accurate and authentic.
Here are some ways to make your content look informative and valuable:
a. Crisp and clear headlines
Headlines should not withhold any information that is needed in order to comprehend what the brand's story is about. Neither should the headlines exaggerate or sensationalize any information, without any need for it.
b. Spam
The brands should not try to over deliver content to the users to the extent that it starts gaming their newsfeed experiences and annoys them.
c. Accuracy and detail
It's no secret that there is a lot of misinformation on Facebook. And false information related to brands is harmful to the customers and the communities at large. Such false information makes the world less informed and erodes trust.
3) Promote Safety
The Facebook users value safe content. They want to be able to feel safe when they access the brand's information or when they share it with their friends. They don't want to consumer any sensitive content that can hinder their pleasant experience on the platform or even risk their personal safety. Therefore, brands should always ensure that they discourage any kind of unsafe content. They can do that by either removing such content or disabling the brand assets or accounts where such content is being disseminated. The brands should also show willingness to work with the law enforcement bodies to help ensure the general public safety on the website at all times.
4) Respectfulness
It is important for brands to understand what type of content is allowed on Facebook, and what is out-of-bounds. The brands must ensure that in their content or managed communities on the platform, there are no personal attacks, hatred, inappropriate content and harmful behavior. It is therefore important for brands to control, manage or even remove a certain segment of their followers that creates and shares sensitive content that may potentially hurt the brands' followers at large.
Be sure to check out these links on Facebook in order to strengthen your brand's integrity and respect:
Facebook Community Standards:
Facebook Newsfeed Values
Misinformation and False News on Facebook
Clickbait Headlines on Facebook
Violence and Graphic Content on Facebook
Respectful Behavior on Facebook
Improve the integrity of your brand on Facebook today. Respect your audience and become their favorite!