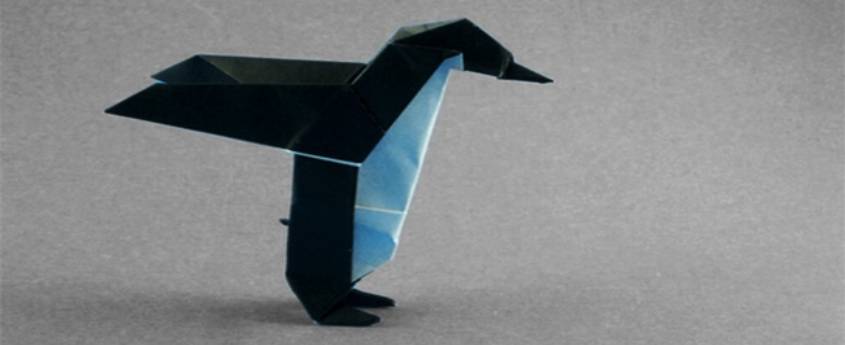 Google Penguin 3.0 Recovery Roadmap
"What's black and white and scary?" No, we ain't talking about a Ghostface! If you're an SEO industry insider, you probably would've guessed the answer already. Yes, we are talking about the bird in the tux. Quite clearly, whoever said that it's practically impossible to look at a penguin and feel scared or angry didn't think of the digital age! To cut the story short, just about when the SEO fraternity was slowly recovering from Panda 4.1 and trying to 'chill like a Penguin', the flightless bird decided to show up again. As Matt Cutts announced in his tweet earlier this month, Penguin 3.0 refresh "noticeably" affects a major chunk of English queries. The last time this creature from the Spheniscidae family showed up was around a year ago. With Penguin 3.0, the search giant appears in the mood to catch up as the update unfolds quickly worldwide.
 
To put it in Google's words, "It's yet another step towards rewarding high-quality sites." Penguin 3.0, like its predecessors, also aims at identifying and significantly penalizing 'webspam' (both on and off a site). If you're wondering whether or not your site would get affected, then here's the answer, "Any website can potentially be affected…" Just because your site wasn't penalized during the earlier Penguin refreshes in no way guarantees that it will be safe from this latest refresh as well. So, all the webmasters out there, you better start noticing any change or shift in your site's rankings and search traffic, if not already. For most part of 2014, we didn't hear much about this usually quite bird. But, now that it's decided to surface again, it has definitely left quite a few site owners scrambling. It's still to be seen whether Penguin 3.0 affects a big group of small websites or a small group of websites with BIG penalties. So, if your site ranking hasn't shown any changes yet, you, by no means, can afford to sit back and relax. That's because there are still ranking volatilities expected for many websites. The complete rollout has just completed a day ago. The algorithm change will slowly and gradually show its effects, if not immediately. Hence, expect turbulences on your site. And now the question arises, should you be worried? Most certainly, if you're serious offender of the Google rules! And even if you are not, you better review your current rankings and traffic. Any steep descent and you're surely hit! Even otherwise, you should not wait for the follow up tweaks to this major update before you consider taking the corrective measures. In either case, consider taking the following actions:
 
Do a thorough checkup of your links
Check everything… all the links (incoming as well as outgoing). Make sure that all your links are organic, ethical, valuable, relevant and accurate. Conduct a thorough verification of your link profile in the Google Webmaster Tools. You can also use the third party tools such as Ahrefs, Majestic SEO or Open Site Explorer by Moz. If it's too much to consume for your DIY program, then consider having a pro carrying out an audit on your site. Believe us it's worth the investment in the long run. Plus, don't stop at just checking your link profile. Make sure that you carefully scrutinize your other site elements, including but not limited to, hidden text, keyword stuffing, link cloaking, etc. Immediately remove all of these from your site, or expect a lethal strike from the mighty bird.  
 
Completely wash out the questionable links
If you've not used Google's Disavow Tool in the past and now is the time to give it a go. Notify the search almighty instantly that you wish to get rid of all such doubtful links from your site. Don't feel shy, even to reach out directly to the webmasters and request them to remove your link. This is more prominent than just getting links disavowed. But, if you received a manual penalty notification, then applying for reconsideration is your only option. Not sure how it's done? We can help you. Email to us at [email protected].
 
Take the sting out of your anchor link ratio and work on link quality
Regardless of whether you've already been or yet to be hit, take time to thoroughly check your anchor link diversity. Here, you will need to verify the ratio of 'branded' anchor text links as against 'money' anchor text links to your site. In simpler words, do not try to use key phrases that you're trying to get ranked for as your anchor text. Instead, use more organic anchor text like: your brand name, your business name, your website name, your URL, or accurate calls-to-action and pointers such as 'submit here' or 'click here, etc. If you reckon' that you have more of money keywords, then dilute and diversify the anchor backlinks ratio by emphasizing quality over quantity to avoid anchor text over-optimization. In other words, your 'brand' anchor text should constitute over 95% of your overall text link ratio. It wouldn't harm to keep an eye on the competition and run a comparative anchor link ratio analysis. Google Webmaster Tools can come handy here. Just carry out your 'Link to Your Site' report to see linking domains and link quantity from each domain. Alternatively, you can use other third party tools like Open Site Explorer, Aherfs, etc. So, pay a deep attention to your Exact-match, Phrase-match as well as Commercial anchor text along with link sources. Manipulate any of them and run a risk of receiving manual penalties. 
 
Take another look at your SEO strategy
The only sure shot way of making your website Penguin proof (and also all its future refreshes) is by converting it into a link-magnet. So how do you do that? Quite simple actually! Give them quality content. Don't focus on "building" links. Rather, work towards "earning" them. Forced relationships, just like real life, seldom work in the digital search space. Remember what Big Mamma always says, "Don't get involved in a bad neighborhood."
 
Even if you're not hit, don't just sit thinking it as your lucky escape. Work on making your site future-proof and eternally user-friendly. Keep checking your link profile and update your SEO strategy constantly. Predict… Act… Protect!
 
As always, we're all ears to your questions and remarks.