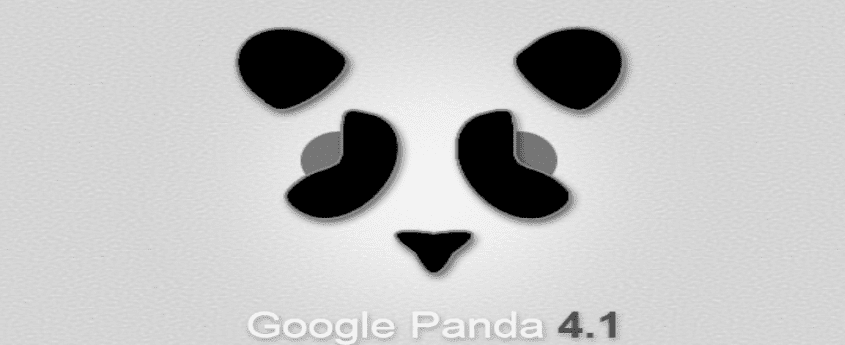 Are You Thick Enough To Survive Google Panda 4.1?
Think Panda's a shy animal? Well, think again! This particular panda doesn't much believe in keeping a low profile. So, those of you who thought that this mighty creature's been swallowed up by the search giant, this story might let you down a bit. Here's how it all happened…
It was a quiet Thursday. The SEO professionals were working as usual on their respective campaigns. Everything seemed quite normal. Suddenly came an announcement from a Webmaster Trends Analyst, named Pierre Far. Pierre posted on the Plus profile, "Panda update rolling out." This was quite a shocker to many. Just when they thought they were done with major algorithm updates for the year post Penguin 3.0, Panda decided to show up. And as always, this time too, Panda made an appearance with a red eye! Upon a slow rollout earlier last week, the release is claimed to have affected 3-5% of queries!
 
Some might argue, "Well, my site seems to be doing just fine. We are lucky enough to let it slide." If you are one of those, then we suggest – You might want to dig a bit deeper rather than waiting for the dust to settle. Pierre's post also confirmed that the search almighty has bestowed few more powers upon its fearsome pet enabling it to find out 'thin' content even minutely. We finally got you thinking, didn't we? So now the question arises – Should you be worried? Or should you be rejoicing?
 
Let's have a look at what some of the early reports have to suggest. The experts claim that Panda 4.1 is a boon for the content-rich portals such as, news and download sites. On the flip side, it's a bane for the games, lyrics and medical content realm. So, in general, this time the Panda is equipped enough to effortlessly differentiate between shallow and relevant content. And guess who does the beast get its power from? You the user and the webmaster! There's good news though: If you've taken adequate measures after Panda 4.0 in removing the low-quality content from your site, then you stand a good chance to emerge. So monitor the performance of your website closely. Should you find any difference or drop in figures – then perhaps it's the Panda effect.
 
Here's all need to know about how to deal with Google Panda 4.1:
 
1 – Perform a comprehensive crawl of your website to find low-quality sections. Not sure what to look for? Well, you should be looking for auto-generated or third-party generated content. Take help of the Site Explorer report in your Analytics. Look at your site's average bounce rate, average duration per visit, page views, etc. These metrics will help you in identifying the thin content. Why have any content on your site that doesn't add any value to it? If you must keep this content for unavoidable reasons, then make it non-indexable through canonicalising or robot.txt disallow. 
 
2 – Another wise thing to do is to restrict or take off your business' presence from online Yellow Pages portals. As per the early reports, the Yellow Pages websites have lost a major chunk of the traffic post Panda 4.1. So our recommendation is to pull your marketing dollars off these sites and invest them in more productive content-centric platforms.
 
3 – Get rid of the unnecessary pages from your website. Don't completely remove them. Because it might give more 404s, which is not good from SEO point-of-view! Instead, give them a 301-redirect to your website's home page.
 
4 – Panda 4.1 may mistake even the genuine fresh content pages as plagiarized content if you've not clearly differentiated your naked URL and the www URL. So check your rel="canonical" tag right away!
 
5 – If your site has shorter and unsubstantial content, then make it thick. How? It's simple. Add more insights, tips-related content on it. Make your content user-friendly. Give your full focus on quality. It will give your more authority and stronger online reputation. Provide your users with "interesting, informative, media-rich and frequently delivered" content, consistently.
 
6 – Last but not the least, run an ongoing check on your site. Look for internal and external broken links as well as faulty or slower pages and fix them with appropriate validation. 
 
As always, how to tackle Panda is in your own hands. So don't feel discouraged and start feeding the creature with what it wants and it will become your friend in no time.
 
Leave your comments below.