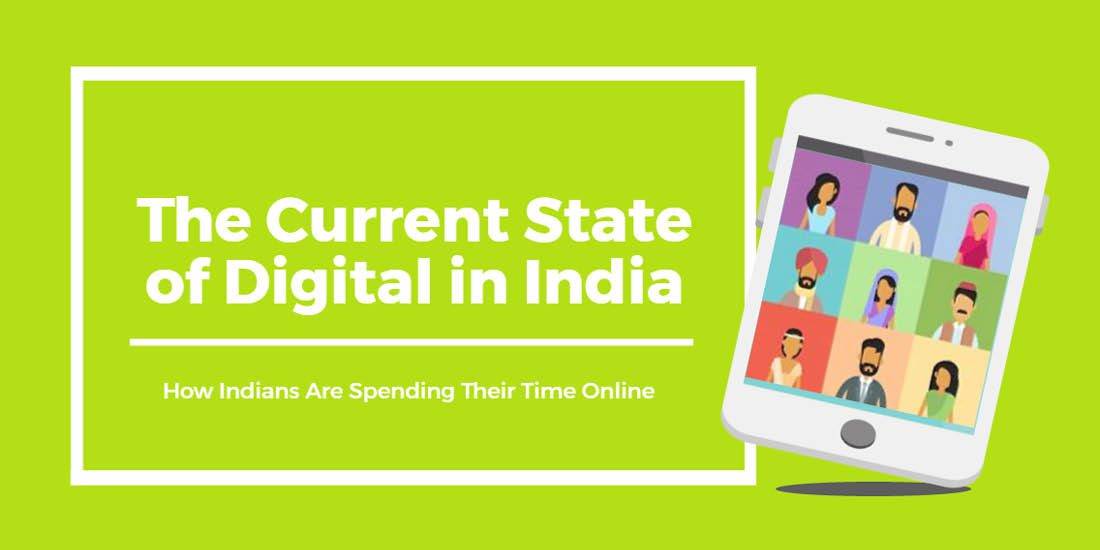 Into The Future: Changes in Digital Marketing Yesterday and Tomorrow
In the current scenario, it becomes evident that the use of the internet is constantly increasing.
Each day, the number of people gaining access to the internet is rising and bringing about a wave of changes.
This change has set digital marketing in motion. In fact, it wouldn't be an exaggeration to say that marketing has gone through a plethora of changes with the increase in the use of the internet.
Indian marketers, who have been in the industry for over a decade, have seen the development first hand. The revolutionary growth through the years has only made it clear that digital marketing has an insane amount of potential.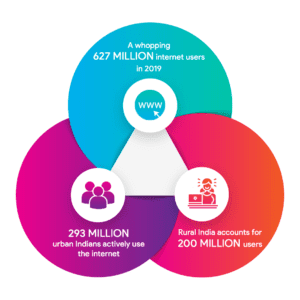 The efforts by India's Ministry of Electronics and Information Technology cannot be ignored after considering these colossal numbers. Their initiative of launching the Digital India Programme was the push that India needed in the direction it was moving in at its own pace.
That being said, digital marketing in India has just scratched the surface. With a long way to go ahead, it can be observed that there are 3 elements known for backing digital marketing in India.
Researches and predictions are on an all-time high.
Rather than traditional interrupting ads, more value and brand-centric ads are being created that appeal to the customers.
Companies are willing to invest in ads with initiatives like "Make in India."
Random Fact: Rising 5 places up, India ranks 52nd in the Global Innovation Index!
Before moving any further, take a look at the beginning of the digital transformation, it's a story around the globe.

Coming back to the Indian digital market, it can be said that there is a wave of revolution, growing by the minute. The predictions made in the past years are slowly working towards proving themselves true.
Modernization hit India so hard, that every business, no matter its size has been involved with digital marketing at some point, in some way, in its life.
Digital reforms are one of the greatest reasons that India is becoming visible in the global economic market. While this stands true, there is a vast scope that India has yet to touch, in order to drive the economies of sale, via technology.
Information of Value: India's top digital wallet, Paytm, serves over 45 million users and registers 7 million transactions.
So what happened next in the digital marketing transformation?
Consumer-Based Economy
It is almost as if consumers have become activists and are not afraid to call out brands on their unethical notions.
Brands have to anticipate the needs of consumers that surpass their emotions and transactions due to the current environment.
The society of consumers has become vocal. They need to know their position in relation to each business they are related to.
The time has come when brands are required to tweak their policies to keep the consumers at the forefront alongside their products and services.
Grand Expectations
The restlessness of consumers started to show as automation, apps, artificial intelligence, etc. rose up the ladder.
An "I want what I want when I want" attitude began to develop in consumers.
Safe to say, the less the traction between the brand and the consumer, the higher the chances of the business surviving in the market.
Media Disintegration
Traditional marketing has already depleted. Along with that, irrelevant ads are being blocked, influencers are becoming popular, and bots have been reporting false information.
This scenario has created a risky environment for brands, with its disastrously placed ads.
The only solution at hand is to find techniques using the vastness of technology to reach audiences and keep them engaged.
A stat worth noticing: 15% of the advertising industry total is contributed by Digital Media, as of 2018.
When cumulated, these numbers show that India consumes so much content, that it made its way onto the list of top 10 content consuming countries. In spite of this achievement, content alone cannot deliver the goals of enhanced digital marketing.
Direct lines of communication, i.e. the purpose of the brand, its usefulness to the consumer, the proposition it holds, are amongst the factors that scale digital marketing, producing economy of value.
Then again, when everywhere else video marketing, mobile-first, and various such marketing methods are on their growing stage, India is at the stage where it has become a norm. Our programmers are being compared to (in glory, of course) with programmers based in the US and other countries.
If that's not an achievement, then what is?
So here, take a look at these global statistics that show the mandates of transformation.
Social media has pushed the boundaries of socializing while creating certain walls.
A simple explanation of the statement is that customers would rather chat with the company they've bought a service or product from, rather than engaging in a conversation with them.
A similar situation can be observed with the decline of viewing videos on the television. An advancing number of consumers are moving on from the traditional ways of viewing videos to relying on other video sharing platforms and internet entertainment service platforms for their daily dose of curated content.
Have you heard of the term Digital Transformation Journey?
Well, DTJ is what brands must go through to evolve and reach their goals. Brands will have to ensure that their commitment towards this journey is long term.
That being said, each organization is different and has various aspects that need to be considered to reach its pre-decided goal. The evolution, gradual or immediate, will depend on the business's infrastructure, finance, tech, culture, etc. Success will only be visible through determination and carrying out activities that will empower the business as a whole.
There are multiple stages involved on the road to transformation including:
In the planning stage, businesses will be required to develop a communications platform so as to be able to share and allow viewers to re-share your content.
To gain mutual benefits, it is a must for businesses to form integrated strategic alliances. In such situations, partners provide strategic alliances with multiple resources as finance, distribution channels, expertise, etc. Along with this, the business by itself will have to create and put out content that is original and expected to receive traffic.
This step will involve attaining a wide range of employees who are experts in their fields. This and joining hands with people who have been in the industry for a longer time should be able to boost your digital transformation journey.
Businesses will need to keep an eye on the promotional content and the paid social media regarding the return they are gaining through it. Industry stakeholders could be invited to join the company in order to increase the content quality.
Viewers should feel as though the business is an expert and it is only smart to engage with them. A sense of trust shall be established amongst them. Optimization shall also include taking care of all the paid and owned property. Strategies depending on various factors shall be formulated to gain the desired results.
The evolution stage shall take into consideration the analysis of the data collected through the process, and as to what are the changes that need to be made in the business, their effects, and data related to the future plans. Every piece of technology and effort that was involved in the journey should become a part of the strategies that are to be implemented. Along with that, more advanced ideas shall be evaluated in order to achieve better results.
While organizations are on their digital marketing journey, the industry is going through a magnitude of changes, that will shift the look of digital marketing as we know it. Various aspects included in the digital marketing platform today, shall change, evolve or be eliminated entirely.
In such a dynamic world, a question shall arise in the minds of most:
In India, what aspects of digital marketing are evolving? Are companies, as individual entities doing so, or is the entire nation making a change?
Every business is related to a micro-industry, various micro-influencers, and micro-groups, that enable it to remain connected with the actual market and its happenings. India is a pool of diverse and multiple small and large groups of communities. Acquiring only basic knowledge about these groups, by differentiating them on the basis of psychographic and demographic parameters will not reveal the potential that a market has.
The strategy of reaching out to the country as a whole might not work anymore since the diversity in India will need to be connected with the business at a personal level.
Consider this, digital marketing is a part of the digital ecosystem. This ecosystem is bound to include various other systems in it. To handle these, businesses will be required to make a shift from having a CMO to CTO and CDO.
The reason behind this change is that when a digital marketing strategy is formed, a large sum of money is invested in social media campaigns and its management. Instead, that transformation can only be successful if the investment is divided to equip digital transformation from within the business.
At the core of digital marketing are people. As vague as this term may sound, the term people includes employees, consumers, and every person related to the business. Keeping in mind their expectations and their environment can largely affect the digital transformation.
Think about how a great portion of the population in India skipped through using a wide range of electronic products and jumped directly to using mobile phones to access information on the internet.
Mobiles phones are affordable, creating 936 million phone connections that are active.
On the other hand, data is nowhere close to being as affordable as these mobiles. If anytime soon, people are placed at the center of the digital world to create an affordable infrastructure to access various departments like healthcare, education, e-governance, etc. then we shall see a drastic change in the consumption of digital media.
As for placing employees as people in the center of the transformation, there is a need to provide information and educate them about the current happening of the digital world. Crucial content shall be regularly distributed amongst the workforce to ensure that the evolution process does not come to a standstill. Various departments must be encouraged to create internal collaborations, so as to be well versed with the workings of the business.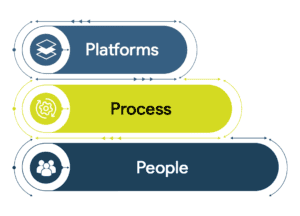 There is a process that is to be followed in order to achieve the end goal. Businesses wanting to get ahead in the digital ecosystem will have to understand and create content that people want to engage with. Insights related to the requirements of consumers may be gained by analyzing dashboards, data displays, and various algorithms involved in the process.
Through these calculations and end data, businesses will be able to establish a guideline of all the factors that need to be altered to get more customer engagement.
What about the platforms where information related to a business will be posted? One of the primary aspects that need to be attended in order to form a connection with the consumers is to have a social media presence. This visibility of the brand should be such that they can be accessed via desktops and phones. The content must be customized so as to be shared, across all platforms.
The content, say, could be in the form of storytelling. That stands true, especially for a country like India. The nation has been about storytelling since the beginning. Think back to the epic stories of Ramayana and Mahabharat.
Content in terms of marketing can be considered as an independent entity that brings about traffic to businesses. It is a strategy that promotes and bring loyalty and engagement into a purchase.
Along with producing such content, it becomes crucial to take into consideration the language used to create it.
Only a small portion of over 4% of the Indian population is fluent in English. That leaves around 88% of people to be non-English speakers.
Envision the future: A primary question that any business should be asking itself is, "where is the digital transformation going to take me?" Creating an outline of the vision that is common with the stakeholders shall help with following the digital transformation route.
Internal assessments and validations: The business must not create content that does not scale. This information can be gathered by tangible proofs will display if the business is moving in the right direction.
Today, the Indian digital marketing field runs on a trial and error mode.
It is only through the experts that strategies combining UGC, IGC, and BCG are created in order to receive desired results.
Here, UGC stands for User Generated Content, IGC stands for Influencer Generated Content, and BCG is Brand Generated Content.
In the end, the future of digital marketing is big. Businesses that will catch up with the change and strive towards it, shall come out victorious with a larger customer base.