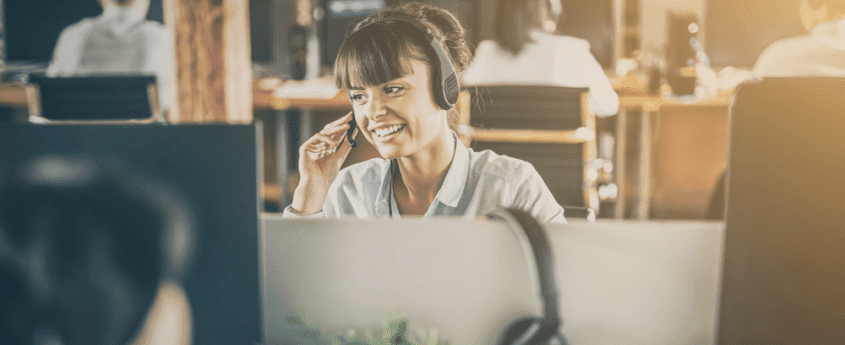 Demystifying 10 Marketing Strategies for VoIP Business
For young entrepreneurs, starting a VoIP business is a lucrative career considering its small investment and rising demand. However, the catch here is that like you, many others might be on the same track of establishing their VoIP business.
So, it becomes imperative for you to take resort to marketing activities to grow your brand. But yes, traditional marketing comes with a price. So it's a smart move to go online with digital marketing as you might not want to burn a hole in the pocket during the initial stage of your business. Why not when the virtual reality is gaining control over the conventional marketing methods!
'Build it and they will come'- this phrase fits well for every technology business. All entrepreneurs need a strategy that brings a steady stream of customers. Sometimes, a better strategy is to take a step back and understand your market and slowly build your brand.
While you're trying to figure out how to can give a kickstart, here's some quick info for you. We have listed out 10 simple-yet-effective marketing strategies which will give your brand a competitive edge in the market.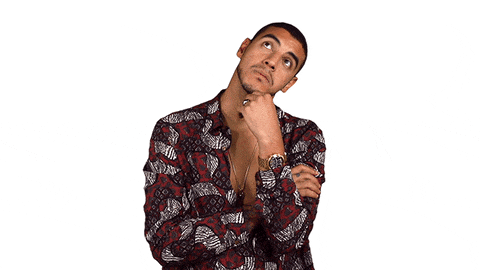 1. Create your brand personality
Okay, you might feel this is a common strategy, but we have observed that it's still an overlooked factor by entrepreneurs. In trying to lure customers, they'll implement multiple strategies with different messaging and confuse the USP of their brand. So, build your brand's persona through ads, creative content, social media posts, personalized emails or newsletters that reflect your brand's attitudes, values, and strengths.
White-label VoIP selling services under their name have the leverage to decide it's own pricing and manage services accordingly. Make your brand name central and authentic with a logo and slogan that suits your brand persona.
2. Segment your market
The next step is to thoroughly analyze your market so as to create a solid marketing strategy. You need to come up with an effective strategy by segmenting your target audience by demographics, age group, type of customer, or industry, etc.
This will help to understand your customer's desire, market trends, and likewise. Based on your segment, plan a strategy to engage your audience with creative content marketing.
3. Determine your niche
Once you have access to your niche market, you get a clear idea of your methods of marketing and sales. Target a market that is devoid of VoIP services or creates a cost-effective market to compete with your competitors. Keep in mind that your goal is to reduce customer acquisition costs. Indulge in a trial and error but testing on a small group and if results are positive, then GET.SET.GO!
4. Time to upload valuable content!
As simple as it sounds, content marketing is all about creating, publishing and distributing knowledge-based content via social media posts, informative blogs, and creative videos.
Create content that is simple to understand by simplifying technical terms. Sounds difficult? Just jot down all that your customers need, surf the Internet for keywords and keep a check on your competitors' activities. With all the list of ideas that you have collected, plot ideas to inform, advice, and teach your audiences as you reinvigorate your creative juices.
Pro tips:
Post original and relevant content. Be consistent.
Keep an eye on your competition.
5. Likes. Comments. Shares!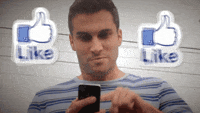 Before you start, weave your posts or blogs around a creative content strategy. Social media platforms are the easiest way to reach millions of users by great content, luring through social media ads and utilizing several online features like Facebook Live, Snapchat's geotagging, Twitter's scheduled parties and likewise. Head down to brush your basics.
Tips to provide quality content:
Mingle around with like-minded people that value your brand and expertise.
Your audience will lose interest in your brand if you don't post frequently.
Let your brand be known as authoritative by posting useful information.
Bring a humor element to your brand.
Share some inspirational quotes or photos that will make you look less commercial.
Throw some casual photos or a teaser of a new product or project; let your followers feel like family.
6. SEO expert at your service!
Are you worried that your company page isn't ranking high on SERP? Then, it's time to call out an SEO expert who will help in improving your ranking by optimizing your pages. Check your traffic patterns on Google Analytics and search for some SEO advice.
7. Grow your business with LinkedIn
LinkedIn is a great platform to connect with experts and building relationships with other professionals. Prepare your LinkedIn company page and distribute relevant content and capitalize on your employees LinkedIn pages.
Fix these simple tricks in your mind :
Build professional connections using LinkedIn.
Brag about your professional story to build trust via LinkedIn profile.
Blabber about your unique company brand including history, objectives, mission, goals, etc. via the LinkedIn company page.
Build up your network to learn and explore your niche.
8. Leverage on email marketing
The next free and effective marketing medium is 'Email Marketing'. Targeting a huge 3.7 billion users is a win-win situation for marketers like you! Start by subscribing to email marketing platforms like Zoho and login to create a list of your audience and grow it by sending frequent emails promoting your products, latest offers, updates or structural changes of your company and likewise.
9. Digital and PPC ads would surely help!
Digital and (pay-per-click) PPC ads are considered to be the best way to build brand awareness and attract website traffic. You may require a search engine marketing specialist (SEM) who may help in setting up Google Adwords to determine your keywords.
The Adword dashboard will convey if there is any improvement. Also, publishing digital advertisements on your websites and social media will help to bring more visibility.
10. Start small, keep it local!
Start focusing on the local market and establish your brand, this will create a strong base for your company in the community. Plan a content strategy that revolves around simple keywords and paid advertisements directing your region.
— The Bottom Line—
It's a tale as old as time: Spend Money to Make Money! Initially, you would feel a bit burdened with the scaling marketing costs, but digital marketing can take your business a long way.
To thrive in this industry, you need to work on product, price, and marketing. Work more on features, integration and focus on addressing the issues properly. Your success lies in customer satisfaction. Period!