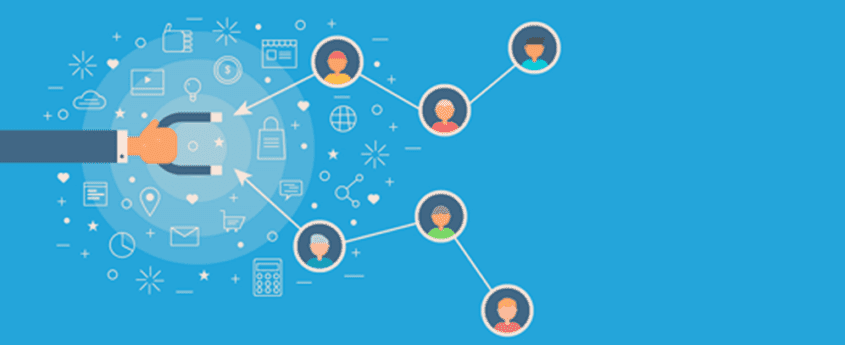 3 Simple Ways to Get Clients in 2019
3 Simple Ways to Acquire Clients for 2019
Every business starts with a simple goal – obtaining more customers and adding them to the company's bottom line.
All marketing and organizational efforts are fueled by the aim to boost brand awareness, build credibility, and acquire new leads.
Whether you are a start-up or an established business, a consistent flow of customers undeniably allows your company to grow and achieve the company's vision. However, the question of "how to get new customers" will always be hanging in the air, and it doesn't matter on which stage of business you are.
Even a successful brand struggles in acquiring new customers. Convincing a person to spend their hard earned money is not easy. In spite of this, a concrete customer acquisition strategy can help your business to reach new heights.
Before we discuss the 3 strategies, that can become the 3 pillars of your business success, let us dig a little deeper into the understanding of the principal determinants of acquiring new customers.
Choose A Customer Acquisition Channel
Before you embark on the journey of adding clients to your database, you must work on your customer acquisition channel.
Besides having a solid customer acquisition strategy, the acquisition channel is also a significant component for any business. Interaction with potential customers is possible through both offline as well as online channels.
Hence, it is crucial to choose the right collaterals after a trial and error to understand the potential of each channel. Even if a particular channel works for a business, the same channel may prove to be terrible for another company and vice versa.
Most companies successfully gather customer data through personal interaction or other forms of offline establishments, which can supplement their online marketing strategies. Some businesses succeed solely through WOM (Word-of-mouth) marketing.
In both these cases, you will find a similarity, that of implementing exceptional customer acquisition techniques.
Our Social Media Marketing team has mastered the art of appealing to clients. Come talk to us!
Know Your Potential Customers
Lead generation is impossible when you are not aware of your ideal customers.
First of all, know your business in-and-out and study it in comparison to the market. When your knowledge surpasses the knowledge of the potential customers, you will be able to attract genuine and interested customers.
If you are aware of the nature of the products and services, you will be able to capture the demographics of the customers as well as map their location.
The more segments you identify, the more are the chances of generating leads. Once you have identified the profile of your target customers, you can offer them products and services they want, while you implement the strategies mentioned in this article.

Interested in knowing how you can gain information about your clients?
Understand The Buyer's Purchase Journey
Mapping the buyer's interests and purchase journey can lead to more revenue. To fulfill their needs, potential buyers research through every possible medium.
Customers today, are more than 70% sure of what they want even before being introduced to any promotional content.
If you want to boost your leads drastically and generate business, try one of the following customer acquisition strategies:
1. Work with Partners Who Complement the Products and Services You Provide
Joining hands with partners and associates who complement the services you offer forms an excellent opportunity to reap the benefits from it. Also, the referrals that come along can improve the number of customers acquired.
In-person events are another great platform to advertise your product and connect with people of similar interests.
In this buyer-driven world, events prove to be a fantastic opportunity to build goodwill and connect to potential customers. Moreover, they are an ideal platform to introduce and upsell products and services to customers. Word-of-mouth is one of the oldest forms of marketing techniques, and yet it proves to be affordable and effective in bringing in new customers.
Partnering with a business who has a big audience is your answer to "how to gain customers."
2. Let AI and Social Media Be Your Best Friend
Social media is ever-growing. Marketers and business owners need to embrace social media because a large number of the audience spends most of their time on mobile apps and on various social media platforms.
The internet has 4.2 billion users, out of which there are 3.03 billion active social media users.
Therefore, devise a comprehensive social media strategy that follows the latest social media trends to get more clients.
To name a few:
Facebook ads – Facebook, today, has a whopping 2.072 billion users, which makes it an effective advertising platform. Facebook features also allow selecting a specific audience (including age, gender, location, interests, profiling, etc.) to target. The ads will be displayed only to the segment of the audience and help you to connect with a genuine and interested audience.
Before diving in, take a look at what could be going wrong with your Facebook Marketing Campaign.

Artificial Intelligence – It has become one of the most popular and trending technologies owing to its brilliant features of predictive analysis and eliminating human intervention. A mobile phone can identify a human voice and report to its command. This is probably not news anymore, because now AIs on phones identify music for you, track your preferences, and suggest similar kinds of music to you. Starting with filtering leads to converting them, AI has become a very powerful tool. Its predictive analysis plays a significant role to tap the consumer behavior, which forms the base for the customer acquisition strategy. Integrate Artificial Intelligence into your business to find, engage, and contact customers. Utilize it to manage enormous data and improve customer service.
Chatbots – To stay ahead of times, use a chatbot for your brand. They are relatively easy to add. They are also helpful in quickly closing a sales deal through prompt replies and services. Chatbots can perform better than a human attendant and answer a user's queries, search for data online, and keep on learning and getting better. The best part about social media is that it helps to know the real-time behavioral patterns of existing as well as potential customers. Moreover, social media will help you to build trust amongst the audience and amplify your reach, which works great for attracting new prospects.
Sharing video content – 54 percent of internet users actively watch videos on social media platforms. Besides ephemeral content, businesses should also focus on posting videos and stream live videos as they will continue to dominate the market in 2019.
An engaging audience is your biggest potential customer.

Would you like to know more about how you can get new customers? Then read along!
3. Master the Art Of Business Storytelling
When you understand the needs and grievances of your potential customers, you are able to deliver tailormade solutions to their problems. When a job is done well, it emerges as a compelling reason for customers to buy your service or product.
This is what happens-
When we read or listen to a story, our brains start to imagine and experience the things we are told. It helps us in developing an emotional connection with the writer. Storytelling is a foolproof client acquisition strategy.
We offer an array of Content Marketing Services, pick the one that you think will work best for you!
Take a look at how you can write a brilliant story:
Be authentic while sharing your business story with your target audience – Authenticity builds trust, which is the ultimate key to convince a potential customer to purchase the product or service you offer.
Be consistent and clear while sharing your brand story – The prime factor to be taken care of is that the story you present should be consistent and uniform across all communication channels. Moreover, the story you share should be reflected in your brand's posters, banners, and other digital and print materials.
Start with a clear outcome – Describing your story with an exact result invokes the thought process, leaves a positive message, and makes it easier for the audience to connect with your brand.
Get your customers involved – When you are into business storytelling, you strike an emotional connection with your customers. The experience they derive from the story makes the story memorable and hence, sharable for them. It not only spreads positive word-of-mouth but also increases the want of the customer to be a part of it. Form a strategy that involves your customers. For example, a case study of how you met the needs of your customers or a live video covering customer experience is perfect.
Keep in mind these points and make storytelling an essential part of your business strategy to invite and retain customers.
So now you know how to get clients by utilizing and integrating multiple channels. They can help the business to expand and implement technology trends such as Artificial Intelligence and social media that can take your business to the top.
Follow these approaches and see the tremendous impact it makes on your organization in terms of customer acquisition. These methods are a surefire way to expand your customers, irrespective of the size and scale of your business.

Lastly, a concrete understanding of problems entails creating informative content through blogs, webinars, guest blogs, and so on. A regular online strategy also proves to be helpful when you are personally networking with people.