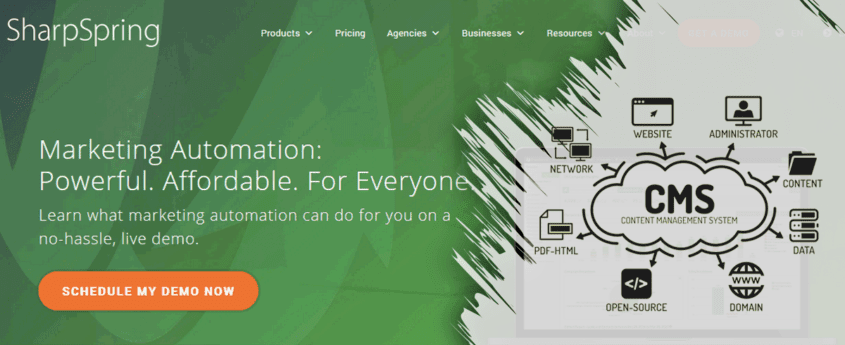 Compelling Perks Of Using Marketing Automation Software "SharpSpring"
Wouldn't it be a perfect day if you get time to focus on the pending tasks and have your marketing activities performed by a tool? We all are searching for viable ways to make that happen.
Fortunately, there are new tools in the market which assist and support to automate the marketing activities of the businesses. One such software is SharpSpring.
What is SharpSpring Marketing Automation Software?
It is a marketing automation software that makes the marketing efforts automated. The software allows the marketer to prioritize, execute and manage the marketing tasks in an efficient and hassle-free manner.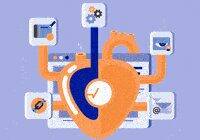 Let's learn how SharpSpring benefits the businesses for their marketing activities:
Reduce the staffing cost

By using SharpSpring, one employee can challenge a fully-fledged marketing and sales departments by creating innovative marketing campaigns and lead sustenance that are triggered automatically by criteria. After building the automated campaigns, the business is competent enough to send out thousands of personalized emails each day.

Improve accountability of marketing and sales teams

A birds-eye view reporting helps marketers to solves the bottlenecks of the company. It helps the company to identify the hiccups during the lead conversion. It can send feedback to the marketing department to change and improve the lead nurturing campaigns. This feedback system tries to reduce tough conversations and company politics, in turn, improves performance by making the staff accountable.

Refine your marketing processes

One of the cordial peculiarities of employing SharpSpring is that it aids in the visualization of a customer journey and marketing strategy to make complete methods according to them. It allows creating a targeted impact among the audiences for nurturing of leads.

Save time managing your social media campaigns

This software grants us to administer all of your social media campaigns in the single dashboard so that we can post all your campaigns through different accounts just by a click. It makes easy to stay connected with the system that we use to track leads.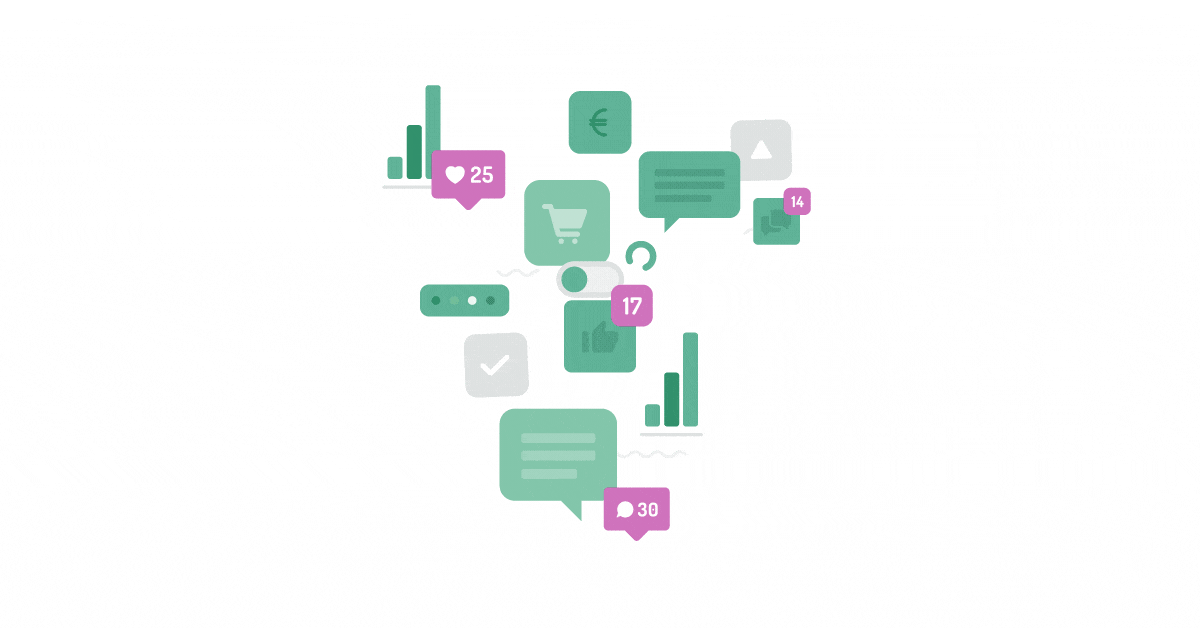 Schedule posts and campaigns ahead of time

SharpSpring allows you to stay systematic by facilitating you to lineup your campaigns and social media posts in advance. While this functionality has been around since long, the additional perk applying SharpSpring is that you can easily schedule different posts concerning different segments of your audience, based on data collected by the CRM system.
By now, you must have got the idea of using SharpSpring for digital marketing. But what makes SharpSpring distinct than other marketing automation tools? You don't know, right. Let's showcase some of the features that are provided by the SharpSpring that is beneficial during your marketing campaigns.
Behavior-based emails

Start conversations that lead to conversions by employing behavior-based email. Upgrade the functionality of traditional email service providers with "after-the-click" tracking for truly personalized emails. It allows you to send the right information to your leads at any given point of time. It notifies the salesperson to take necessary action to convert leads into sales.

Dynamic forms

Create, customize and rearrange fields smoothly with the easy drag-and-drop editor. Dynamic forms allow you to save a lot of time by auto-completing the fields of known visitors. Due to its custom CSS, it looks aesthetic in your website or email. Moreover, you can also integrate the native or 3rd party forms without any hassle.

Visitor ID

Identification of a visitor who viewed the email is a dream come true for the marketers. With the use of behavioral-based tracking, it allows you to understand what motivates each click. With the help of visitor ID, you will receive a list of the leads right to your inbox so that you can act accordingly to convert the lead.

CRM

With the help of bird's eye view track opportunities from inception to close of your pipeline. Building tailored deal stages, fields, filters and more are helpful in managing our exclusive sales process. Moreover, we can also synchronize the data two-ways between SharpSpring and your 3rd-party CRM.

Landing pages

Develop compelling landing pages and landing page funnels that transform visitors into leads. It stimulates the conversions with dynamic web content that modifications according to the visitors' interests and traits. Create pages with an attractive WYSIWYG interface and click components to deliver results quickly.

Blogs

It is simple to commence the content marketing campaign with the inbuilt blog builder that allows the marketer to administrate and publish your blogs with ease. Furthermore, with the integration of RSS email syndication, you can also extend the reach of your content as it will automatically send new posts to the list of the preset interval. Besides, it also provides the widget that grants you to share the post on social media platforms.

Analytics

Take crucial decisions with factual and pertinent data. Make customized reports by slicing the critical metrics. Grasp end-to-end ROI and share valuable knowledge with your team, clients, and customers.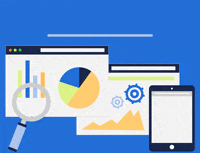 Social media integration

Turn social interactions more effective for meaningful conversations that spawn sales. SharpSpring proposes components that you expect from a social management solution that provide powerful conversion tools you can only receive with fully-integrated marketing automation. Provoke automation and lead scoring rules based on social interactions. Count end-to-end ROI of social media marketing campaigns.

Platform APIs

Build a network with hundreds of 3rd-party software providers with the SharpSpring APIs and Zapier integration. Consider SharpSpring your own by rebranding emails, reports, notifications, and even the application. Be assured with the encryption that keeps your data safe and secure in the scalable platform.
These tools make the tasks of the marketer easy and smooth. It helps them to develop and manage the campaigns with the click of the mouse. Moreover, there are many advantages concerning the business as it has an edge over other competitors. Let take a deep dive into how SharpSpring is beneficial for the company.
Cost-effective

The plan of SharpSpring is comparatively affordable than other marketing automation platforms. Moreover, the monthly renewal of the contract reduces the burden of the business regarding finance as they don't have to invest all of their money at ones.

Public relations

This software makes it easy for marketers to manage public relations smoothly. All the queries and feedback of the clients are posted on the software so that the marketer can respond to them quickly.

Easy to learn

The best part of SharpSpring is that any marketer can comfortably learn the modules of SharpSpring as all the lessons are freely available on the video sharing websites.
To sum up, SharpSpring is a helping hand for the organization's marketing department. Digital marketing has become efficient with the salient features provided by this software. A marketer can quickly focus on other aspects of the business without any problem as marketing automation software will reduce the efforts and time of the person.