Google BERT Update: Everything to Know So Far
Last week, Google introduced the BERT update to its search ranking system.
A small change, designed to understand natural language queries, seems necessary now. While Google stated that it impacts 1 in 10 queries.
However, the SEO and several other tracking tools missed the update as they did not notice any significant changes in their Google search results.
But why did it happen?
Because, the BERT update was to understand longer and conversational queries, as stated by Google in its blog. While the SEO tools track relatively shorter queries, which makes longer queries invisible to these tools.
Talking about website owners, they do not track long-tail keywords or queries primarily. Their focus is on queries that give higher volumes of traffic to their website, which are mostly short.
The core updates and Panda, Penguin updates were introduced specifically to improve the search quality and track down methods that exploit the search quality. Penguin was rolled out to investigate link manipulation strategies, while Panda frisked content manipulation.
As mentioned earlier, BERT update is to understand more longer tail queries, which are not targeted by SEOs substantially. Hence, you may not feel its drastic impact.
For example: The drop in rankings for a long-tail query with 15-20 visits per day will not harm you as compared to the drop in rankings for a short-tail keyword which gives more than 1000 visits per day.
How other tracking tools are taking BERT:
Virtually, all tracking tools displayed a fraction of fluctuation during the rollout of the latest Google algorithm update, BERT versus the fluctuation that they showed during other algorithm updates such as Panda and Penguin updates.
Take a look at the following screenshots: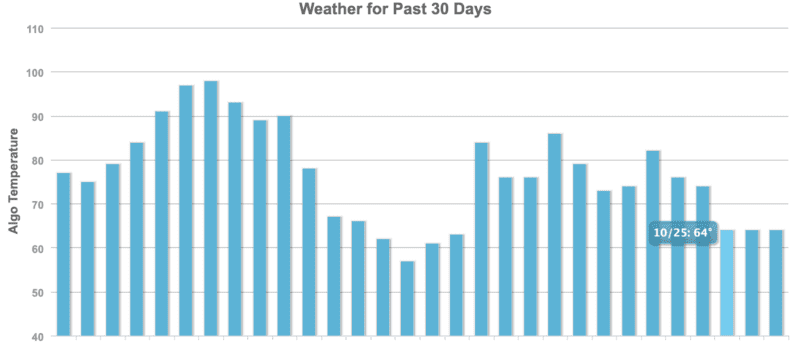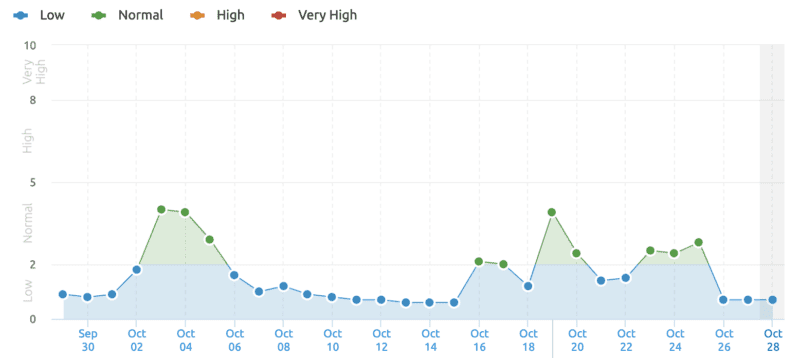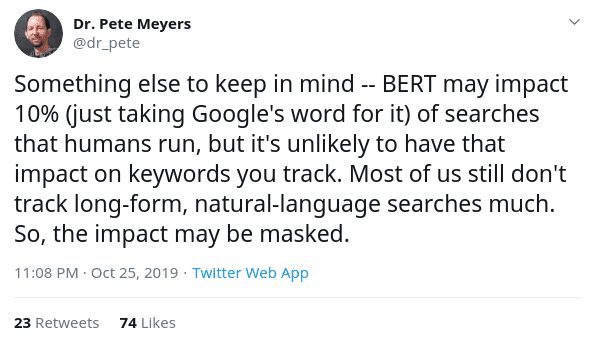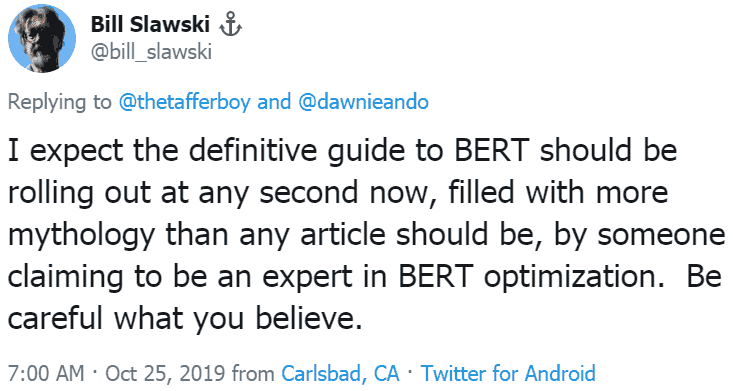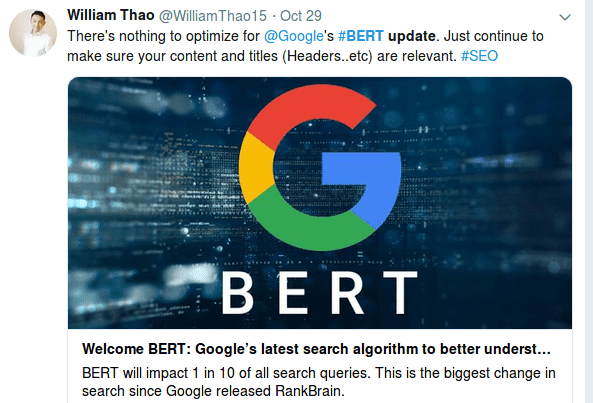 Why care about BERT:
A lot of businesses and people are questioning as to how they can improve rankings of their site with the recent Google algorithm update, BERT in place.
Being an experienced player in this industry, what we have realized is that you cannot form a concrete strategy for it, and even Google says that there's no defined way to optimize for BERT.
Its core function is to better understand the searcher's intent while they type queries in natural language.
A positive aspect for SEOs and content marketers is that they will not be worried about writing for keywords or machines for that matter.
Write great content for humans who are real and who'll search real queries.
Here's what Google has to say:
Google sees billions of searches every day from which 15% of queries are fresh. When people come to search, they haven't formulated a query with the right words or spelling.
Google states that it's their job to figure out what people search and provide information from the web, irrespective of the spelling or jumbled words in the query.
Let's take a look at this example: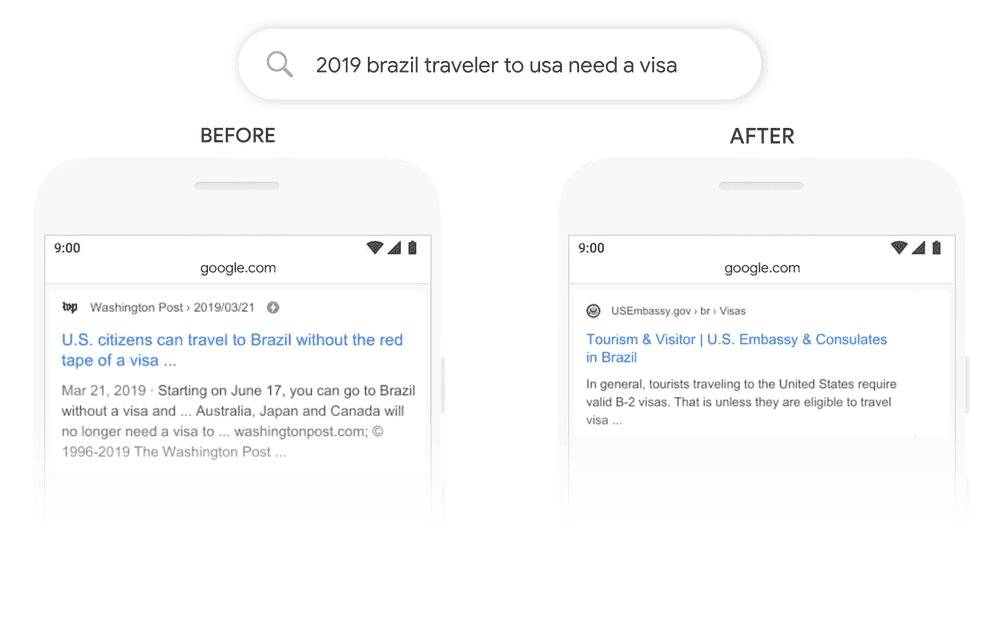 The query is related to a Brazilian traveling to the U.S. Earlier, the algorithms would not understand this, and displayed results for U.S. citizens traveling to Brazil.
Google aims to:
Improve search results in other languages as well – The system will learn from one language and apply them to other languages. Eventually, the models which learn from improvements in English and implement to other languages will come into action. It will help to give relevant results in other languages that Google search offers.
Work on solving the problem of search – Irrespective of the language you speak, you'll be able to search in a natural way. Even with the last Google algorithm update BERT, it's possible to get irrelevant results. As language understanding is a continuous process, Google will keep on improving search.