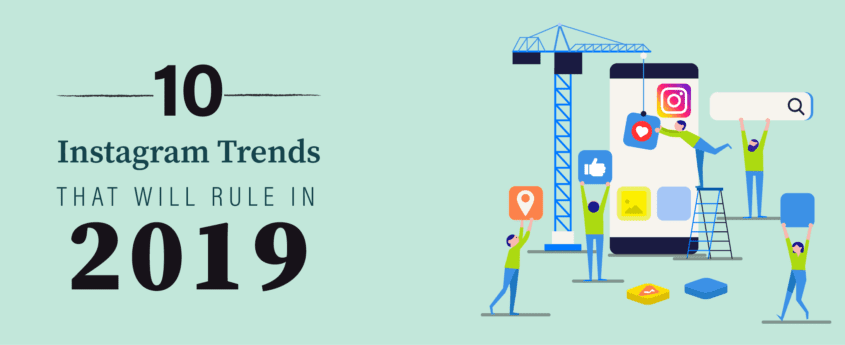 10 Latest Instagram Trends That Will Rule in 2019
Are you trying your luck out to be popular on Instagram?
If yes, then you are in the wrong direction, my friend. Forget those old techniques that used to work in recent past. Being innovative and trendsetter is the only path to stand out in an ocean of 1 billion active users.
Without wasting any time, let's check out the Instagram trends that will rule 2019.
—Be human—
It is one of the crucial aspects of Instagram marketing strategy which other brands ignore. It is essential that you keep making your content interactive. Otherwise, it will look like the faceless corporation with zero personality. In the emerging years of blockchain where transparency is the king, people like to interact with the company whom they know on a more personal level.
Many brands and Instagrammers nowadays react to recent events by their witty reactions or comments and talk to their followers like they would with their friends.
In recent memory, NASA tweeted a solution to rescue Tony Stark (Ironman) from space after the world trailer premiere of Avengers: End Game to showcase their comic side.
Revealing the human side of your brand allows you to expose the faces behind your social feeds. Whether it's behind the scene photos or snapshots of your team or a simple post on Instagram reacting to a recent event, just getting personal with your fans can help you form a much-needed connection.
—Influencer authenticity—
When you are looking for a collaboration with influencers as a brand, authenticity is an essential factor to consider. Nowadays, it an easy-peezy task to get lots of followers if you want to, but the true influencers are those who have a real fanbase, followers who are interested in their content.
Credits: @Penjoon

Credits: @Aman.bi
Before collaborating with an influencer, invest the time to honestly research them and their social media presence, beyond follower numbers. Ask questions like are they getting enough engagement on their posts? Do their followers care about these influencers and what they have to say? What are the other brands have they collaborated with in the past and what was the strategy of the campaign like?
Utilize tools like Social Bakers to help you find and research Instagram influencers, according to their geographic location and audience, as well as the type of influencer (based on interest).
—Stories Highlights—
Instagram Stories are great to hit the FOMO of the people, but they vanish after 24 hours. Stories Highlights feature allows you to save your best stories, and keep them on your account as long as you want.
Your fans and followers will be able to view your Stories Highlights at the top of your profile and see the ones they like.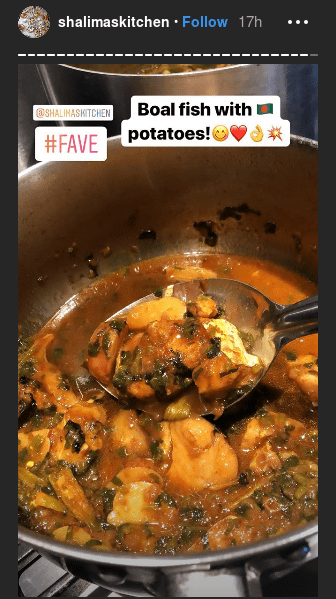 Credits: @Shalimaskitchen
There are some methods to leverage this feature; for example, you can create Stories to promote your brand, specific products or events or to explain what your brand is all about. Save the stories which were engaging and remarket it again after some time to drive people to see them and preferably, take the action you want them to make.
—Customize Nametags—
Instagram's newest feature called the Nametag has taken off and is set to be one of the best Instagram marketing trends of 2019.
Instead of writing your handle to potential followers you can now show or send them your Nametag to scan, which directs them straight to your profile and that all-important follow button.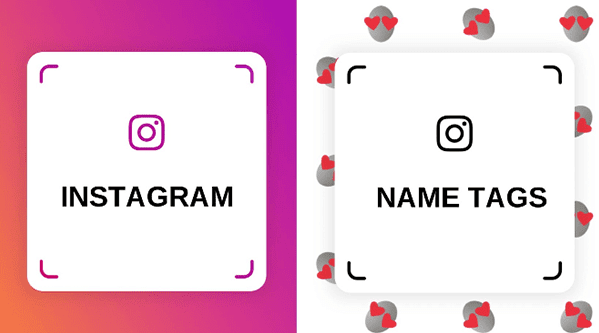 Like with anything on Instagram, brands are starting to get more innovative and creative with the way they use these Nametags. They are personalizing them with selfies, cute emojis, and brand colors that you can also customize to focus on specific annual events or holidays.
Utilize this technique to gain followers faster by making it as easy as possible for potential leads and customers to follow your Instagram feed by displaying your Nametag wherever you deem appropriate.
—AR story filters—
The launch of Pokemon Go changed the landscape of AR technology. Now many companies are increasing the use of AR to get more engagement.
Instagram's AR face filters are gaining a lot of popularity nowadays. Even celebrities like Rihanna, Will Smith, and Kylie Jenner have launched their AR face filters in 2018, which can be unlocked by following them. Not only it markets them and their brand, but also allow them to grow their fanbase.
Credits: @glueckspilzin13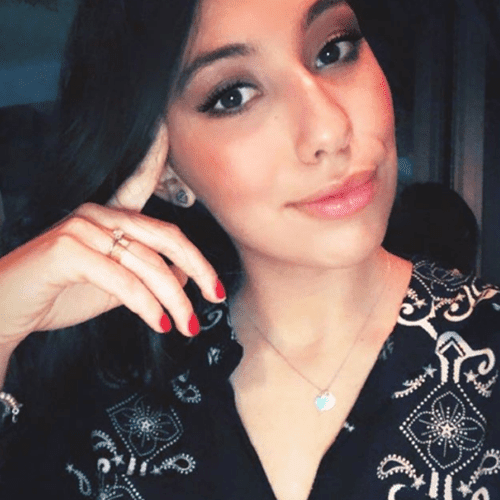 Credits: @barbaratolli
Kylie Jenner's Kylie Cosmetics was the first one who rides on the AR bandwagon. The cosmetic face filter let people find the ideal lipstick shade.
If you're a marketer or a brand, this Instagram marketing strategy will allow you to create your custom AR filters to advertise and promote your service or product.
—Creating offline experiences—
If you are a budding brand who doesn't have a lot to spend on marketing, try creating memorable offline experiences. This trend will boom on Instagram in 2019.
So if you're a small store or a cafe, try to make it Instagram-worthy for your offline customers, which would encourage them to take a photo, share it on Instagram, and, at last, tag your brand.
Credits: @offlinesociety
The best example is of Cafe Chloe, a small coffee place based in Prague. They designed the decor where everything from cakes to teacups and rose walls is pink. Such small changes made an average coffee bar into a destination that is a point of a visit of any Instagram pilgrim. By such a method, Cafe Chloe has grown their Instagram to 14,500 followers, which is pretty impressive for a small business.
Try out being unique with your decor and utilize your Instagram to see the magic.
—Instagram shopping and product tagging—
People are buzzing for a new shopping app that's coming to Instagram shortly. Commonly known as IG Shopping, it will allow users to scroll through products of the brands that they follow before purchasing directly in the app.
This trend will work like 4 out of 5 Instagram users follow at least one business. It could be huge news for brands which are active on Instagram.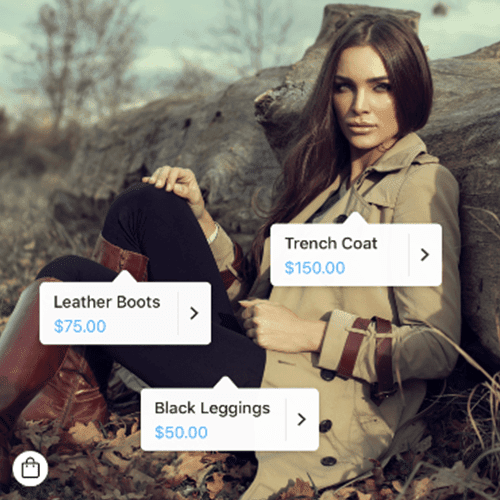 Credits: @instagram
Product promotions have become an increasingly popular activity on Instagram, and adding this new feature will help the users to purchase the product directly without navigating away from the platform.
Almost a third of online shoppers say they use social networks to browse for new items to buy, with Instagram taking the second spot after Facebook as the most popular channel to shop on.
—Cinemagraphs—
Innovation and originality are must when it comes to social media content. Instagram is a competitive market; it is not only filled with other brands, but also with social influencers.
The thing is simple, if you want to stand out in the pool of infinite content, then ensure that people pay attention to your content and follow you and improve your Instagram engagement. To make that happen, try to add new content forms in your profile and stories. One such way is Cinemagraphs.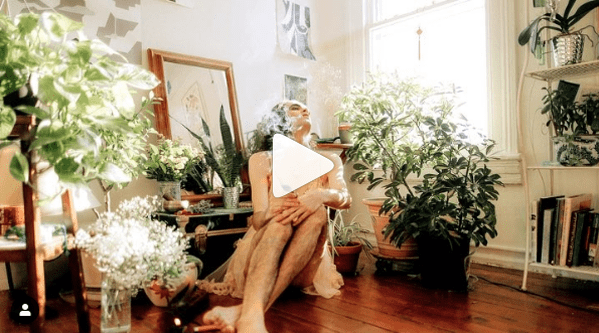 Credits: @meaganmakesgifs
They are mostly still images with just a little bit of motion in them. It may sound boring and less impressive but take a look at it. It is the future of social media content.
Generate your cinemagraphs, by using apps readily available on iTunes App Store and Google Play Store.
—Record portrait—
Back in the day, posting a vertical video was not a good idea. People used to refrain it and advise to turn the camera into landscape mode for a video to fit the landscape frame on YouTube or Facebook.
Now the things are different.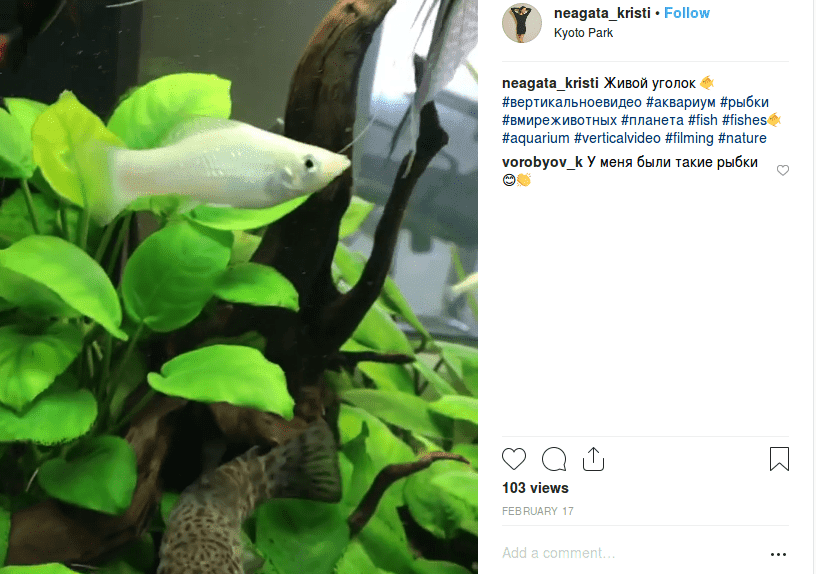 Credits: @neagata_kristi
As Stories, Live, and IGTV gaining popularity, vertical videos are in the fashion not only on Instagram but also on YouTube and Facebook, where you can upload vertical videos removing the black bars on the side. This update automatically adjusts the video's aspect ratio to suit the screen size on your computer, which is pretty amazing for user experience.
For Instagram, boost your video content by getting better at video production. You don't need to be a professional in video editing. Start with apps like InShot or Storeo and post your results on Stories.
—More focus on your Instagram bio—
Writing a spot-on and crisp description of your brand, utilizing Stories Highlights to for your brand's storytelling, getting clicks and sessions on your website's URL are all the aspects you need to add to create a perfect Instagram bio for 2019.
Your Instagram profile is a place where people can learn about who you are, what you do, and why people should follow you. If you want to promote yourself, then the most important aspects of your Instagram strategy is to optimize your bio and profile.
Moreover, Instagram recently announced different testing ways of presenting user profiles on Instagram, which aims to improve user experience and to get brands more clicks on their contact button.
—In closing—
These are the Instagram trends for 2019 that will offer you the chance to create more personal connections with your fans.
Not only are more brands sharing content created by their customers, but they're also creating personalized content crafted explicitly for every user.
With more content being posted than ever, it's time to get innovative and stand out. Whether that's by creating niche content, publishing vertical videos as Stories, or building an entire offline destination for people to an Instagram photo, it's safe to state that 2019 will be an exhilarating year for this ever-popular social media platform.